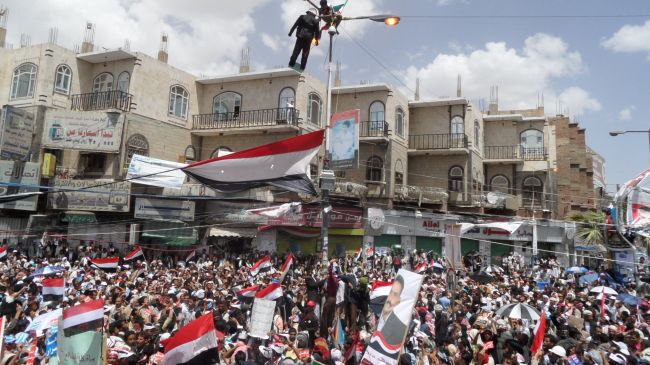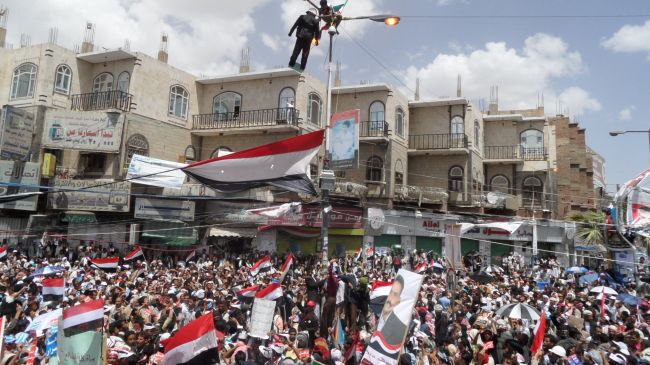 Thousands of people have taken to the streets of the Yemeni capital Sana'a to demand the trial of the country's former dictator Ali Abdullah Saleh.
On Wednesday, thousands of protesters marched along a road from the west of the capital to the center in a demonstration organized by the al-Islah (reform) party to commemorate the deaths of dozens of demonstrators killed on September 19, 2011.
Saleh, who ruled Yemen for 33 years, stepped down in February 2012 under a US-backed power transfer deal in return for immunity, after a year of mass street demonstrations demanding his ouster.
"No immunity. No guarantee. Saleh and his aides should be put on trial," chanted the protesters on Wednesday.
The Yemeni people regularly stage protest rallies, demanding that the former regime officials stand trial.
In the southern city of Aden, hundreds of separatists also staged a peaceful demonstration on Wednesday against reconciliation talks that kicked off in Sana'a on March 18.
The demonstrators chanted, "We demand independence and liberation," and "No talks, no dialogue," in al-Arood Square in central Aden.
Yemen is the Arab world's poorest country. Forty percent of the people of Yemen are living on two US dollars a day or less and one third are wrestling with chronic hunger.