Iraq
1000s volunteer to fight ISIL terrorists in Iraq's Basra: Report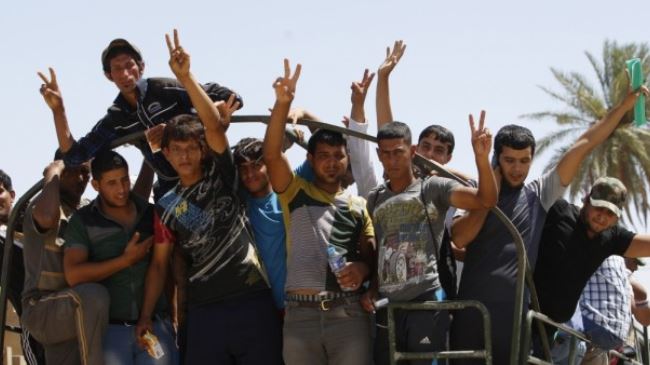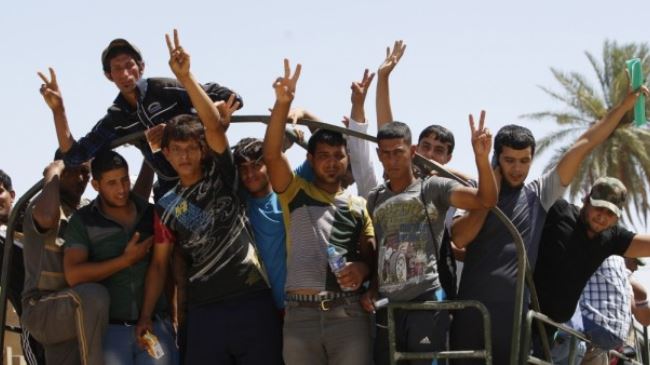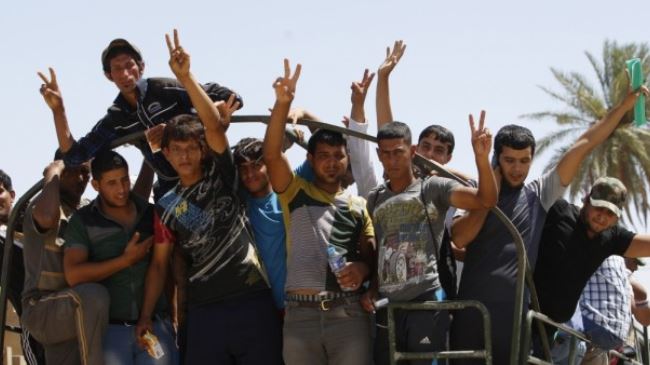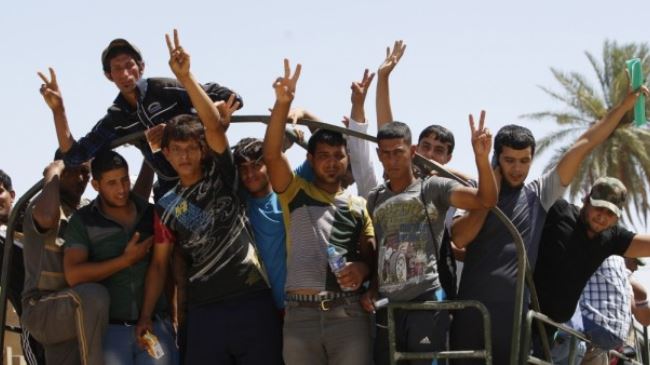 Tens of thousands of Iraqis in the southern province of Basra have reportedly answered calls by religious figures to take up arms and join the country's armed forces in the battle against the Takfiri terrorists.
According to Basra police chief Faisal al-Abadi, between 90,000 and 100,000 volunteers had signed up at recruitment centers in Basra to help the army fight the terrorists from the so-called Islamic State of Iraq and the Levant (ISIL), the Al Iraqiya television network reported on Monday.
Abadi further said Iraqi police had set up three centers in Basra, where the Iraqi volunteers would receive training to counter the Takfiri militants.
On June 10, the ISIL militants took control of Mosul, the capital of Nineveh Province, which was followed by the fall of Tikrit, located 140 kilometers (87 miles) northwest of Baghdad.
Fierce clashes have been underway between Iraqi forces and the al-Qaeda-inspired militants, who have threatened to take their violence to Baghdad and other major Iraqi cities.
However, their advance has been slowed down as Iraqi military forces and volunteer fighters have begun engaging them on several fronts, pushing the militants out of several areas they had earlier overrun.
Meanwhile, other Iraqi media reports indicate that the terrorists have carried out bomb attacks on many houses in Mosul as the Iraqi army and popular forces are preparing to liberate the city.
The terrorists have also resorted to using civilians and children as human shields to ward off military operations by the Iraqi army and popular forces in the city of Fallujah in Iraq's western province of Anbar, reports say.