Africa
100k Libyans displaced in 3 weeks: UN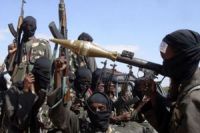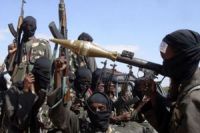 The UN Refugee Agency says nearly 100,000 Libyans have been displaced near the capital, among other towns and cities, over the past three weeks as fighting rages on among rival armed groups.
According to Press TV, Adrian Edwards, a Spokesman for the UN High Commissioner for Refugees, said on Friday that the total number of displaced people across the country is now estimated at 287,000 people scattered in 29 towns and cities, some 100,000 of whom displaced near Tripoli.
Edwards pointed out nearly 15,000 people are thought to have been displaced around the eastern city of Benghazi, adding "The need for healthcare, food, and other basic commodities — plus for shelter ahead of winter — has become critical."
The official stated that aid agencies face "major constraints in funding for the internally-displaced, while the security situation over recent months has posed challenges in reaching those in need."
Edwards said amid growing need for shelter, most displaced people are living with locals and those unable to stay with relatives or host families stay in schools, parks and non-residential buildings.
The UNHCR spokesman said "As well as the impact on the local population, the fighting is also affecting refugees, asylum-seekers, and migrants in Libya — many of them from Middle Eastern countries and Sub-Saharan Africa."