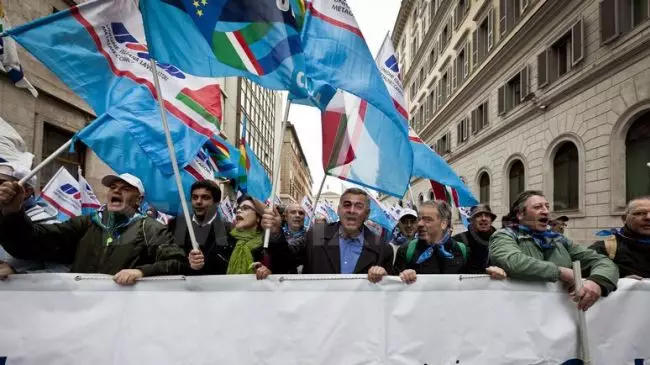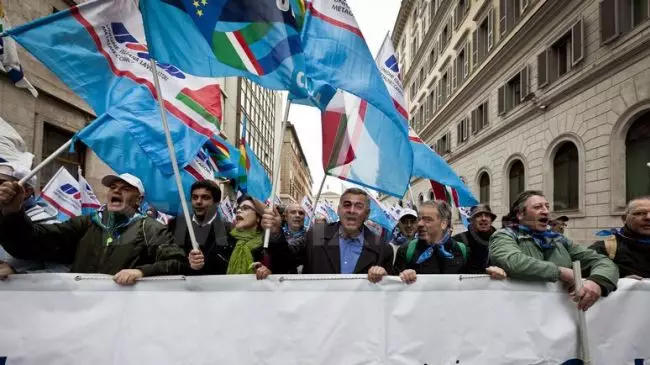 Hundreds of people have protested in Rome against Prime Minster Mario Monti's pension reforms that could trap many workers in a legal limbo without retirement pay.
The protesters gathered in front of the ancient Pantheon in the city centre to voice their opposition to the increase in the minimum pension age, AFP reported on Thursday.
The protest rally had been called by Italy's three main trade unions — the Italian General Confederation of Labour (CGIL), Italian Confederation of Trade Unions (CISL), and Italian Union of Labour (UIL), which say the reforms will adversely affect 350,000 people.
"The government has burnt the generation born between 1952 and 1954," said Sandro Faraoni, a former post office employee.
By raising the retirement age, the plan will see that younger workers collect smaller pensions than their parents.
Monti's pension plan is part of a USD-multi-billion austerity package, passed in January to save the country from bankruptcy, which is currently a large threat looming over the eurozone.
The three-year-long austerity and growth package includes budget cuts, pension reforms as well as tax hikes worth EUR 30 billion (about USD 51.7 billion).
Starting this year, the retirement age for women will be increased to 62 from 60. In addition, men will have to work 42 years, up from the previous 40, to receive a full pension.
Rome has been pressured to implement economic reforms and budget cuts to reassure investors who are concerned about the country's huge debt ratio, which is second only to Greece.