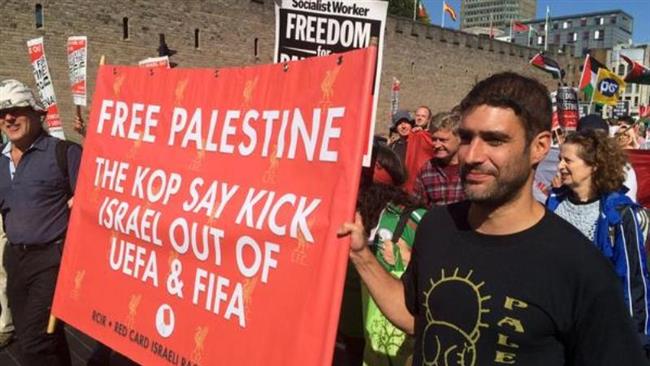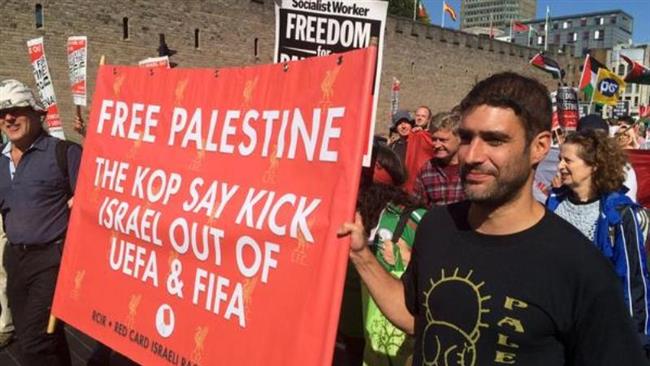 Hundreds of British soccer fans have staged a protest rally in the city of Cardiff against Israeli atrocities in the occupied Palestinian territories, demanding that Israel be booted out of international sport.
The protest event was held on Sunday ahead of the Euro 2016 qualifying game between Israel and Wales as the British fans of a variety of soccer clubs converged outside the Welsh capital and marched through the city center to Cardiff City Stadium in a bid to highlight the plight of Palestinians subjected to oppression by the Israeli regime.
"Israel can't be part of Europe, can't be part of European sport if it denies the people of Palestine their right to life, their right to a sporting life," said protester Adie Mormech, as cited in a report by British daily the Guardian.