Africa
World News
11 Chadian soldiers killed in Boko Haram attack: security source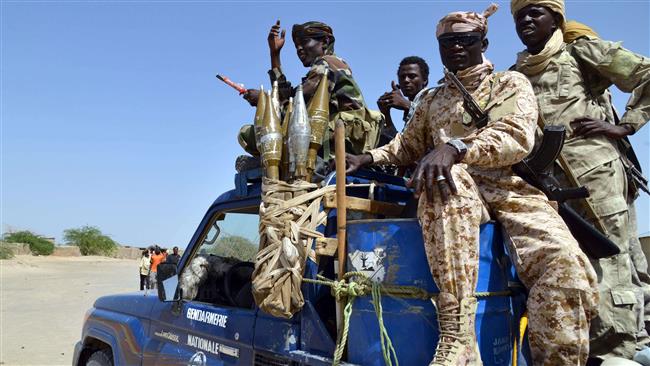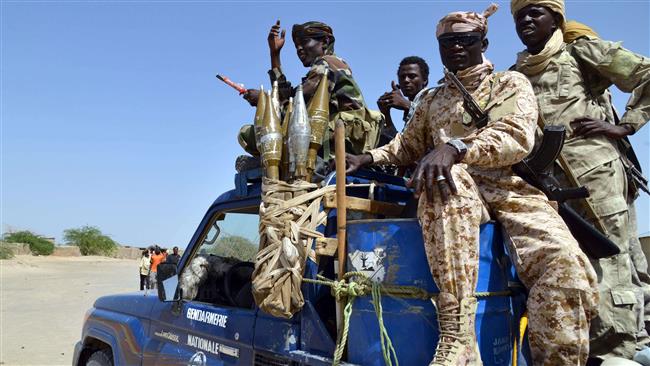 Nigeria's Takfiri Boko Haram militants have attacked a Chadian base near the border, killing 11 soldiers and injuring over a dozen others.
"This surprise attack claimed the lives of 11 soldiers and wounded 13 (and) 17 Boko Haram fighters were killed," said a Chadian security source on Tuesday.
"Boko Haram members attacked our positions at 4:30 a.m. (0330 GMT) in Kaiga Ngouboua, about two kilometers (1.2 miles) from the Nigerian border," the source said.
The assault near Lake Chad is the deadliest incident in the recent past.
"The attackers were pushed back and the army is continuing search operations in the zone," the source said.
In Nigeria, Boko Haram carried out twin bombings on October 2 on the outskirts of the capital, Abuja. Nearly 20 people were killed and more than 40 were injured.
Nigeria leads regional force against Boko Haram
Boko Haram attacks have spread from northeast Nigeria, its traditional stronghold, to the neighboring countries of Chad, Niger and Cameroon.
In June, five African countries, Nigeria, Chad, Cameroon, Niger and Benin, agreed to set up a joint military force to battle Boko Haram. Most of the troops are from Nigeria.
The Takfiri militant group began its campaign in 2009.
At least 17,000 people have been killed and more than 2.5 million made homeless due to the Boko Haram militancy.