Egypt
11 killed, 17 injured in Sinai attacks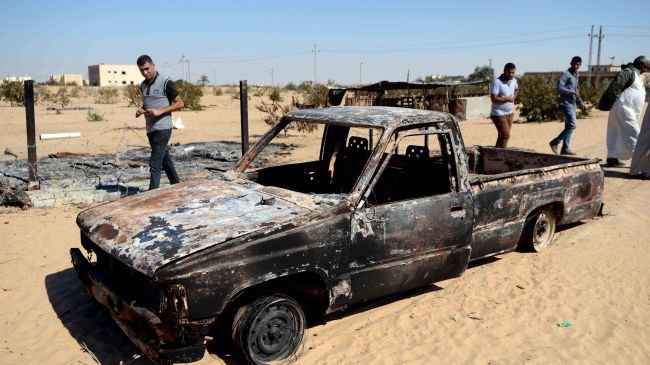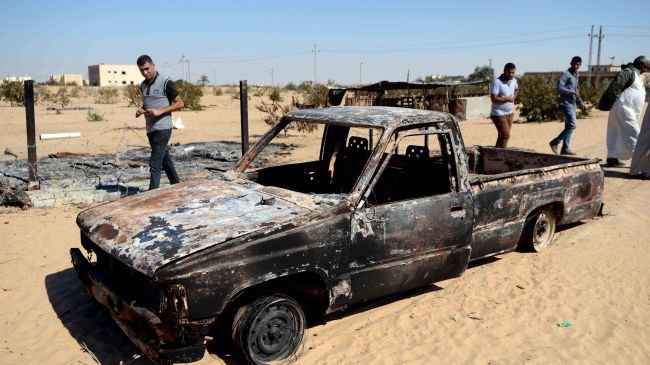 At least 11 people including seven civilians have been killed and 17 others injured in two car bomb attacks targeting the headquarters of Egyptian security forces in the Sinai Peninsula.
According to a security official, who spoke on condition of anonymity, the first attack took place on Wednesday near a military checkpoint in the Imam Ali (AS) area in Rafah, on the border with the Gaza Strip while the second one occurred outside an intelligence facility in the same area.
The explosions caused damage to a number of buildings in the area, the source added.
Earlier this week, the Egyptian army killed nine militants in the peninsula during a mop-up operation.
The operation was carried out by army troops, who backed by helicopter gunships, attacked militant hideouts in the restive area.
The army also discovered explosives, weapons and ammunition during its operation in the villages of el-Mahdiya and Naga Shabana.
The Sinai has long been considered a safe haven for militants who use the region as a base for terror activities. In recent months, the remote desert region has been the scene of growing violence and militant attacks on security forces.
On August 19, militants ambushed a police convoy in the northern region of Sinai. At least 25 policemen were killed in the attack, which took place close to the town of Rafah. It was one of the deadliest attacks on security forces in decades.
In August 2012, sixteen Egyptian soldiers were killed in an attack on a police station near the border with Gaza.
In response, Cairo launched an offensive against terrorists in Sinai, sending thousands of troops backed by tanks and heavy equipment into the region.