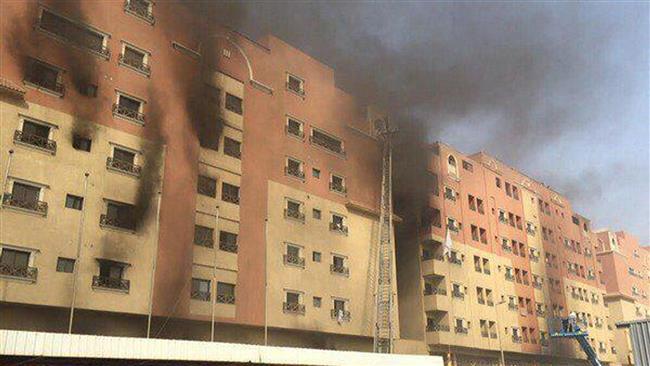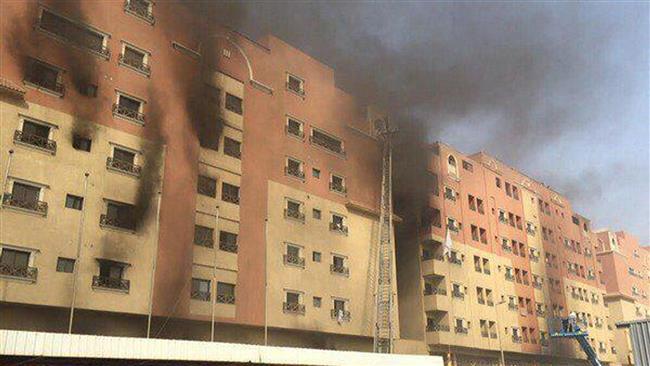 At least 11 people have been killed and 219 injured in a massive fire at a residential complex in the eastern Saudi city of Khobar.
According to the Saudi Interior Ministry's General Directorate of Civil Defense on Sunday, the fire broke out in the basement of the compound housing staff of the Saudi national petroleum and natural gas company, Aramco, in Khobar, Eastern Province.
People of "various nationalities" are among the casualties of the incident, the directorate added.
Reports say that over 219 people were also injured in the incident, some of them in critical condition.
The photos released by witnesses show thick smoke billowing from the compound.
"I saw at least 30 ambulances and three helicopters. The smoke was very heavy," said Mohammed Siddique, an engineer who lives nearby.
Meanwhile, Saudi officials said that they have evacuated people from nearby towers.
Aramco confirmed the deadly fire at the rental building, adding that a thorough investigation has been launched to determine the cause of the accident.
Aramco, the largest producer and exporter of crude oil in the world, has 61,000 employees from 77 nationalities.