Iraq
11 killed, several wounded in Iraq attacks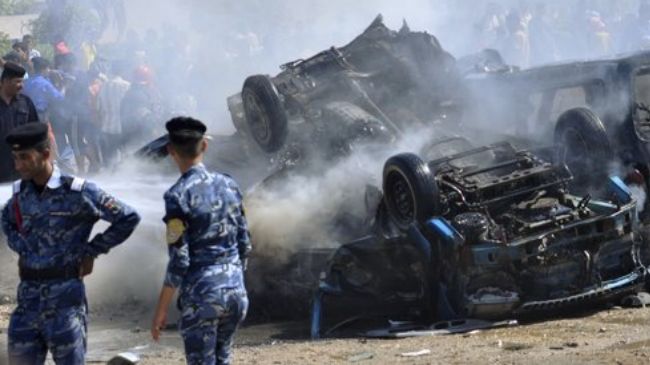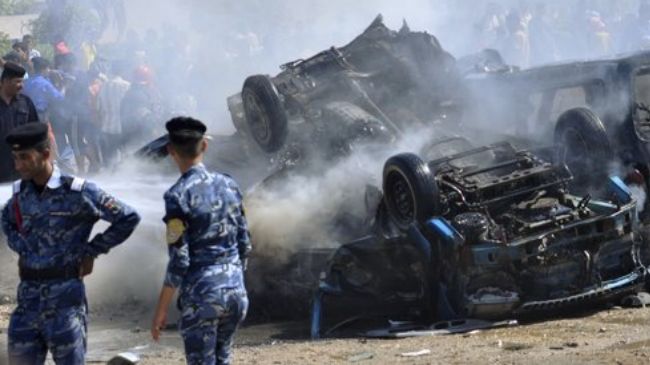 At least 11 people, including security forces, have been killed and several others wounded in attacks in and around the Iraqi capital, Baghdad.
According to security forces and medical officials on Wednesday, two separate attacks on police forces near the city of Ramadi, some 110 km west of Baghdad, killed at least four policemen and left 11 others wounded.
In another incidence on the same day, seven people, including five members of a family, were killed in the north of the capital.
Iraqi police discovered the bodies of 14 men, all shot dead, in two separate locations in Baghdad on Wednesday. The bodies were found in the Shuala area of eastern Baghdad and in the southern Baghdad neighborhood of Dura.
No group has claimed responsibility for the increasing attacks, but al-Qaeda-linked militants often carry out the acts of terror.
On October 23, Iraqi Prime Minister Nouri al-Maliki warned that Iraq is facing a "war of genocide."
He blamed the al-Qaeda militant group for killing thousands of people in Iraq, saying that the group is "destroying the houses of citizens and killing them, and blowing up government departments."
Data released by Iraq's ministries of Health, Interior and Defense on November 1 showed that violence in the Arab country killed 964 people and injured 1,600 others in October alone.