Iran
11 people die as fuel tanker collides with bus in Iran's Sanandaj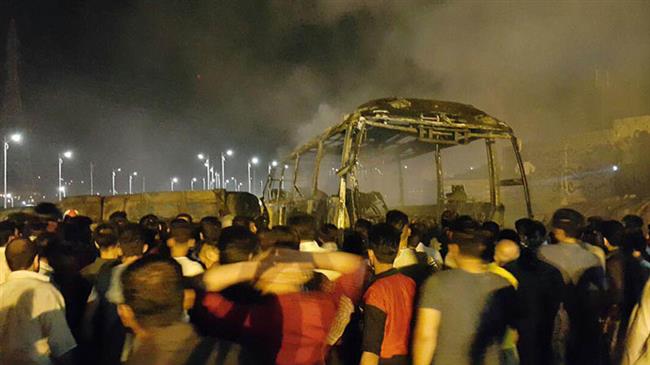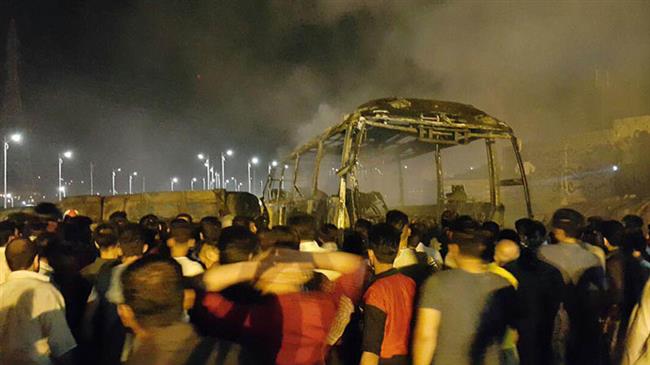 At least 11 people have lost their lives as a fuel tanker collides with a passenger bus in Iran's western city of Sanadaj, Kordestan's provincial capital.
Iranian media reported that the tanker crashed into the Tehran-bound bus, which was leaving the terminal in Sanadaj, at around 12:00 p.m. local time on Tuesday.
Both vehicles blew up following the collision.
Hassan Khodabandelou, managing director of the Red Crescent Society in Kordestan Province, said aid workers had received 11 bodies, among them a mother who was hugging her child.
The public relations' director of Koredstan Governorate General Office also confirmed the death toll and put the number of those injured at 7.
Meanwhile, Hooman Ghasri, a Kordestan medical official, said that right after the incident, 15 ambulances had been sent to the scene and taken all those killed and wounded to medical centers.
Koredstan Governorate General Office has announced three days of mourning over the incident.