Syria
113 more wanted people surrender to Syrian authorities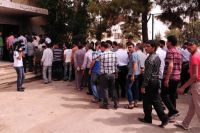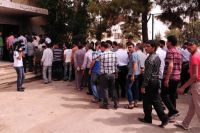 One hundred and thirteen wanted people surrendered to the Syrian authorities on Sunday.
They are from the provinces of Idlib, Hama and Aleppo.
Syria has been experiencing unrest since March 2011 with organized attacks by well-armed gangs and terrorists against both the army and civilians.
The unrest, which took in terrorist groups from across Europe, the Middle-East and North Africa, has transpired as one of the bloodiest conflicts in recent history.
As the foreign-backed insurgency in Syria continues without an end in sight, the US government has boosted its political and military support to Takfiri extremists.