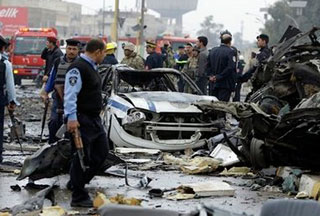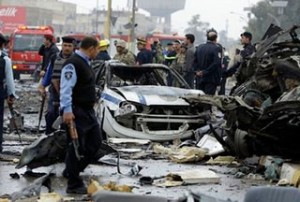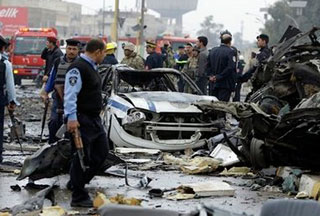 At least 118 people have been killed and 197 others sustained injuries as multiple bomb-rigged cars exploded in quick succession ripped through Iraqi capital of Baghdad.
Three bomb-rigged cars exploded in quick succession on Tuesday, striking the Labor Ministry, a court complex and the new site of Iraq's Finance Ministry whose previous building was destroyed in an August blast.
The first explosion in central Baghdad was heard at 10.25 a.m. (0725 GMT) with a second blast within seconds, and a third one minute later.
Sporadic gunfire then sounded and the sirens of emergency vehicles were also heard.
Meanwhile, an attacker rammed a vehicle into a police patrol at al-Dora neighborhood in southern Baghdad earlier on day.
An interior ministry official said 12 of those killed by the assailant in al-Dora were students at a nearby technical college. The remaining three victims were policemen working at the checkpoint.
Iraq has been witnessing violence-related incidents nearly on a daily basis since the US-led invasion of the oil-rich country in March 2003.
At least seven Iraqi children were killed and 41 people wounded in an explosion outside a school in Baghdad's Sadr City on Monday, Iraqi police officials said.
Also on Monday, gunmen killed six members of an anti-al-Qaeda militia group in broad daylight near the Iraqi capital.