Iraq
124 ISIL Terrorists Killed in Iraqi Airstrikes in 1 Day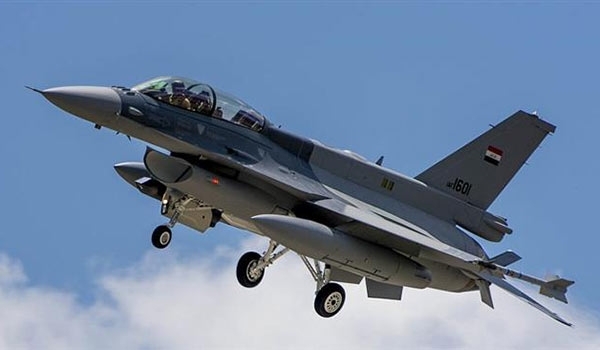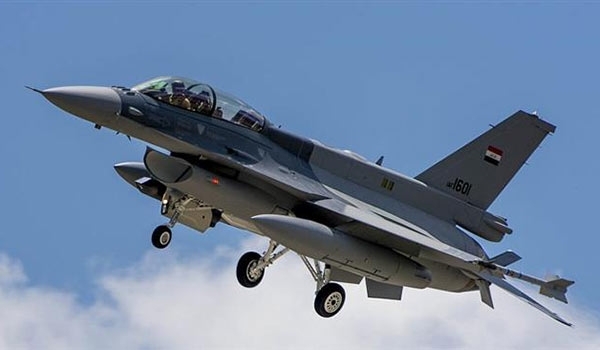 Iraqi warplanes struck ISIL's positions in three provinces of Al-Anbar, Kirkuk and Salahuddin on Friday, leaving tens of terrorists dead and dozens more injured.
"A sum of 124 ISIL terrorists were killed in in the Iraqi airstrikes today," the Arabic-language al-Sumeriya news website quoted an Iraqi defense ministry official as saying.
The Iraqi defense ministry said that the ISIL terrorists were killed in Anbar, Kirkuk and Salahuddin provinces.
It also noted that the Iraqi warplanes also destroyed ISIL's so-called religious court in al-Sajaria region in Ramadi city.
On Thursday, Iraqi air force continued to bombard ISIL positions in the provinces of Anbar and Salahuddin, killing more than 75 terrorists.
According to a statement released by the Iraqi defense ministry on Wednesday, more than 23 ISIL militants lost their lives after Iraqi fighter jets pounded their hideouts in the town of Heet, 85 miles West of the capital, Baghdad.
The statement added that over 30 ISIL terrorists were also killed by the Iraqi air raids in a separate incidence in the city of Fallujah, 43 miles West of Baghdad.
In a separate operation, the Iraqi airstrikes targeted the ISIL positions in the Haqoul Ajil district in Tikrit, claiming the lives of at least 20 Takfiri militants.
The ISIL Takfiri terrorists currently control shrinking swathes of Syria and Iraq. They have threatened all communities, including Shiites, Sunnis, Kurds, Christians, Ezadi Kurds and others, as they continue their atrocities in Iraq.
Senior Iraqi officials have blamed Saudi Arabia, Qatar, and some Persian Gulf Arab states for the growing terrorism in their country.
The ISIL has links with Saudi intelligence and is believed to be indirectly supported by the Israeli regime.