Bangladesh
13 hostages saved, 6 gunmen killed after Bangladesh siege: Police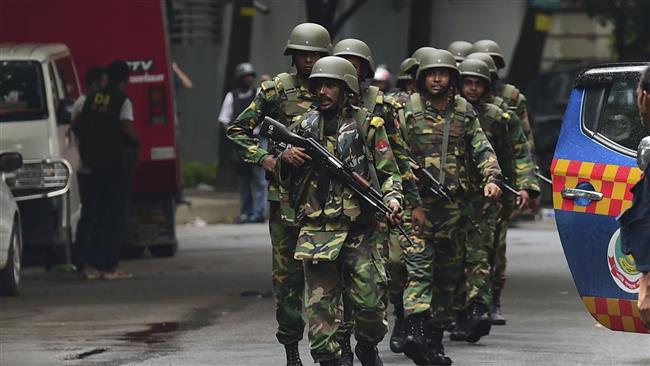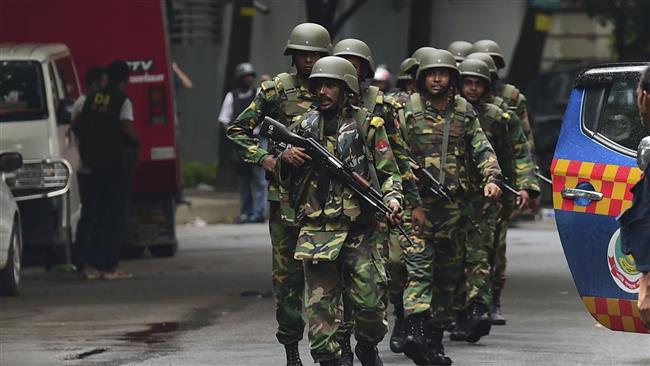 Bangladeshi police say they have rescued 13 hostages and killed six Daesh-linked gunman after security forces ended a siege at a cafe in the Bangladeshi capital, Dhaka.
"Three of them are foreigners. Ten locals," said Tuhin Mohammad Masud, a commander of Bangladesh's elite Rapid Action Battalion, which raided Holey Artisan Bakery and engaged in a gunfight with the attackers.
Bangladeshi police said Saturday morning that the café is free of gunmen now.
The café is popular with expatriates, diplomats and middle-class families, located in the vicinity of the US Embassy.
Late on Friday, a group of armed attacked the upscale cafe in the diplomatic area of the capital at around 21:20 (13:20 GMT), taking around 20 people, including foreigners, hostage. Police said eight to nine gunmen armed with assault rifles and grenades were holed up inside.
Several hours later, Police forces managed to enter the place to free the hostages. Two officers lost their lives in the clashes.
The fate of the other seven hostages was not immediately clear; however, police sources said earlier that they had found five dead bodies scattered on the ground inside the building.
One foreigner, probably Japanese, also managed to flee the hospital. Tokyo said it cannot still confirm whether Japanese citizens were among those rescued.
Italian Ambassador to Bangladesh Mario Palma was quoted by Italy's state TV as saying that seven Italians are among the hostages.
The Daesh terror group, mainly active in Iraq and Syria, claimed responsibility for the attack. It posted photos of what it said were dead foreigners killed in the assault.