Bangladesh
15 die in packaging factory explosion in Bangladesh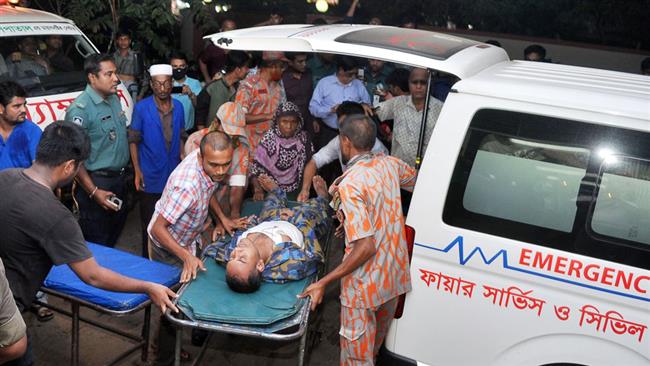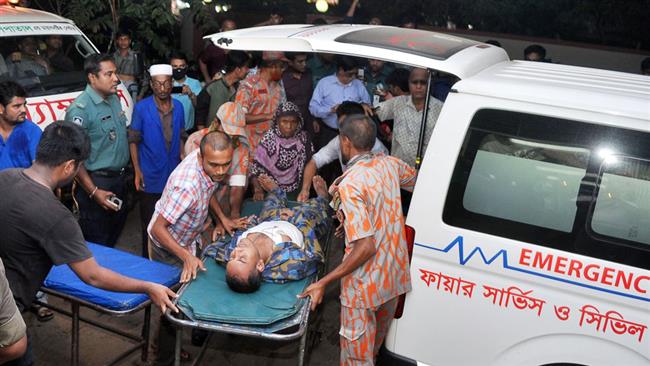 At least 15 people have been killed and dozens more injured in a boiler explosion at a packaging factory in central Bangladesh.
The early Saturday blast took place at Tempako Packaging Factory in Gazipur District, just north of the capital Dhaka.
"The death toll has risen to 15 and at least 70 people have been injured," medical resident Parvez Mia told AFP. "Most of them had burn injuries. We sent the critically injured victims to the hospitals in Dhaka."
"The toll will go up as the fire is still not under control," Police Inspector Sirajul Islam warned.
"The fire broke out in the morning just when work was about to start," said Gazipur Fire Service and Civil Defense Deputy Assistant Director Akhtaruzzaman.
Local media, meanwhile, put the death toll at 21.
Trying to explain why the blaze spread so fast, Tahmidul Islam of Bangladesh's Industrial Police Unit said chemicals may have been stored on the ground floor of the factory.
About 100 people were working at the four-storey factory when the incident happened.
More than 1,100 workers died in a 2013 building collapse that ranks as the country's worst industrial disaster.