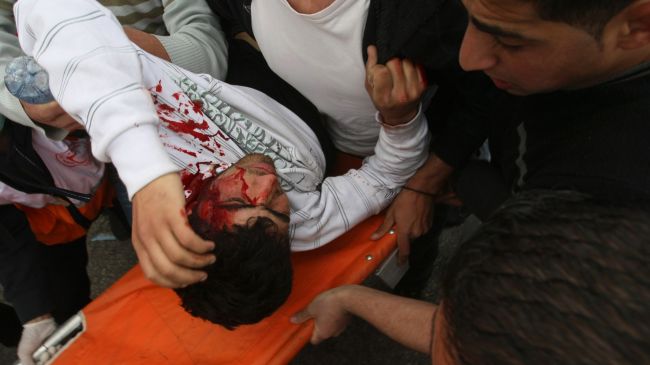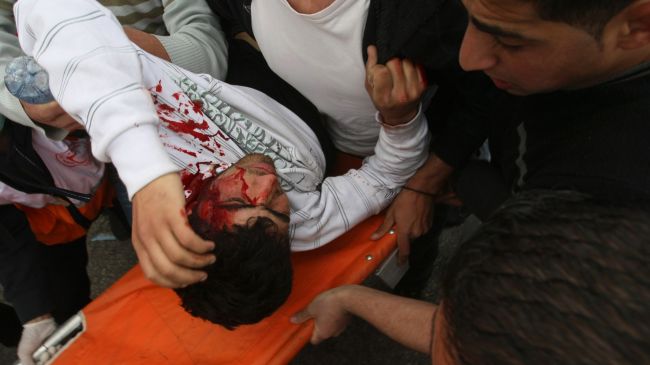 Protests to mark Land Day and express support for al-quds took place in occupied al-quds and around on Friday after the Friday prayers.
The IOF tried to supress the central demonstration in al-quds injuring 23 participants and arrested 45 young men who were not allowed to reach the Aqsa Mosque to attend the Friday prayers. Eighteen of those injured were taken to al-quds hospitals, 6 of them to Makased hospital.
Amongst those injured was MP Hatem Abdel-Qader the Jerusalem minister in Salam Fayyad's government.
The IOF troops interrupted the speech of the Palestinian governor of al-quds, Adnan al-Husaini, and moved in to disperse the protestors outside Bab al-Amoud near the walls of the old city were demonstrators gathered. 11 of the participants were arrested using IOF soldiers disguised as Palestinians who mingled with the crowd.
Clashes with the IOF broke out in Tur and Wadi al-Jouz suburbs of al-quds were youth belted IOF soldiers with stones and empty bottles. In Silwan and Shafat refugee camp the IOF was present in force but it did not stop youth from throwing stones at IOF soldiers and settlers.
At the Qalandia roadblock to the north of Jerusalem which West Bank Palestinians are not allowed to cross into Jerusalem, IOF troops dispersed protestors by firing teargas and rubber-coated bullets injuring 120 Palestinians, 23 of them were taken to hospitals in Ramallah. The IOF also arrested 17 participants in the march.
The IOF had declared a 24 hour closure of the West Bank and declared a state of alert amongst its armed forces to deal with the Land Day protests.