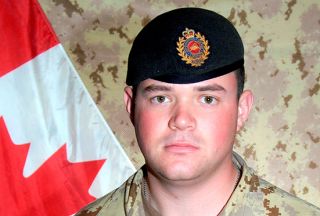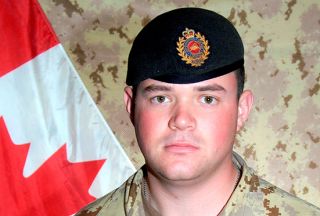 A US-led Canadian soldier on foot patrol southwest of Kandahar City, in southern Afghanistan, has been killed by a homemade landmine.
Sapper Brian Collier, 24, from First Combat Engineer Regiment in Edmonton was the 151st Canadian soldier to die in Afghanistan since 2002 when the government first committed troops to Afghanistan.
Collier was killed Tuesday morning when he stepped on an improvised explosive device (IED) as he got out of his vehicle in Nakhonay village, in eastern Panjwaii District, some 15 kilometers from Kandahar, the Canadian Defense Ministry said in a statement.
Nakhonay has been a particularly dangerous area for the Canadian force since they moved many of their troops there to live among villagers late last year. The Taliban has responded to the increased Canadian presence by laying large numbers of IEDs.
Canada's more than 2,800 troops in Afghanistan are scheduled to return home next year.