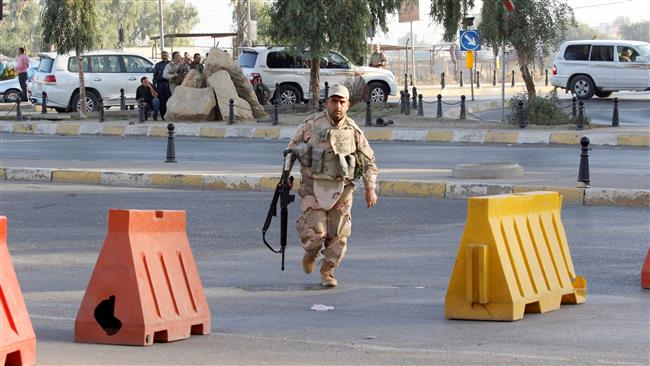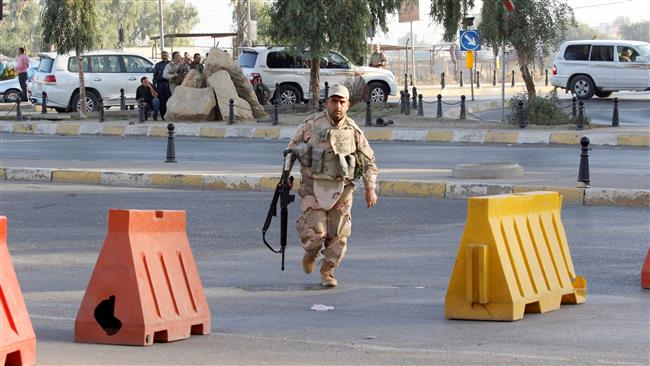 At least 16 people have been killed in militant attacks on government-run facilities in Iraq's northern Province of Kirkuk, official sources say.
Iraqi security sources said gunmen wearing explosive vests raided multiple government targets in Kirkuk Province, including a police headquarters and a power plant, early on Friday.
In one of the assaults, three bombers stormed a power plant under construction by an Iranian company near Dibris town, located about 40 kilometers northwest of Kirkuk city, the town's mayor Abdullah Nureddin al-Salehi said.
A dozen Iraqi administrators and engineers and four Iranian technicians were among those killed in the raid, which took place at around 6:00 local time, Salehi added.
He said Iraqi security forces engaged the attackers, killing one of them. The other two armed men blew themselves up as soon as they were surrounded, the mayor added.
Hours earlier, four bombers launched an attack against the main police headquarters in the Kurdish-controlled city of Kirkuk at around 3:00 local time.
"The security forces managed to shoot one of them dead, the other three blew themselves up," AFP quoted an unnamed Kurdish intelligence officer as saying.
The officer further said Daesh terrorists were behind the attack.
Another local official, speaking on condition of anonymity, said a total curfew was imposed on Kirkuk.
The Takfiri Daesh terror group has claimed responsibility for the attacks.
The recent wave of terror assaults in Kirkuk comes as Iraq troops are advancing on the northern city of Mosul, the last Daesh stronghold in the country.
The Takfiri group usually steps up its terror attacks across the Arab state when it comes under pressure in the areas under its control.
Commenting on Friday's raids, Kirkuk Governor Najmaldin Karim said Daesh "sleeper cells" were expected to "make a move one day in Kirkuk now that the Mosul offensive has started and they want to boost their own morale this way."
'Daesh days numbered'
Iran sharply condemned the "savage" terror attack in Kirkuk, confirming that four of its nationals lost their lives and three others were wounded in the incident.
In a statement issued after the Daesh-claimed attacks, Iranian Foreign Ministry spokesman Bahram Qassemi said terrorists have resorted to "indiscriminate attacks and massacre of innocent civilians to take revenge for their humiliating defeats on the battlefield."
Qassemi also offered condolences to the families of the victims.
An investigation is underway to determine the exact number of Iranian casualties, added the Iranian official.
Mosul offensive
Kirkuk is some 170 kilometers from the Daesh-held city of Mosul, where Iraqi forces have been waging a wide-scale offensive since Monday.
The oil-rich city is claimed by both Iraq's central government and the country's Kurdish region which has assumed full control of Kirkuk since the summer of 2014.
On Friday, Kurdish militias attempted to retake the town of Bashiqa from Daesh as the Mosul offensive continued.
The UN human rights office meanwhile said it was investigating reports of 40 civilians being killed by Daesh in one village near Mosul.
UN spokeswoman Ravina Shamdasani said Daesh militants have taken 550 families from villages around Mosul and are holding them close to Takfiri locations in the Iraqi city, probably as human shields.