Iraq
16 Mass Graves Found in Iraq's Sinjar after ISIL Retreat: UN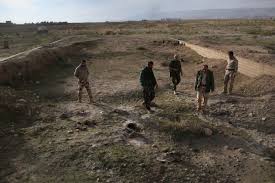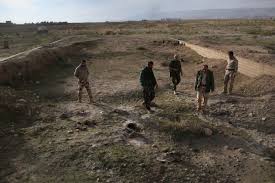 Sixteen mass graves have been discovered in Sinjar in northern Iraq since it was recaptured by Kurdish forces from the Takfiri group, ISIL (so-called Islamic State in Iraq and Levant), the UN said Friday, which also detailed "gross human rights violations" by the extremist group.

The UN human rights group said civilians had been kidnapped, burned and beheaded in ISIL-controlled areas.

"We have received reports that some 16 mass graves containing the bodies of individuals murdered by ISIL have been discovered in Sinjar," said Cecile Pouilly, spokeswoman for the UN human rights agency, using an alternative acronym for ISIL.

It is not clear how many bodies were in the graves and where exactly in Sinjar they were located, she told reporters in Geneva.

ISIL overran Sinjar in August 2014 and carried out a brutal campaign of massacres, enslavement and rape, targeting members of the Yazidi minority, which made up most of its inhabitants.

The United Nations has described the attack on the Yazidis, whose faith ISIL considers heretical, as a possible genocide.

Forces from Iraq's autonomous Kurdish region recaptured Sinjar from ISIL in a major operation on November 13.