Iran
160 Farsi channels on satellite not for mere fun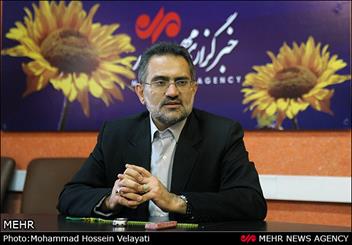 Iran's former minister of culture has said launching more than 160 Persian-speaking satellite channels were not for mere fun, but Hollywood intended to promote Islamophobia and Iranophobia.
At the eve of Eid Al-Mab'ath, Seyed Mohammad Hosseini attended Iran state TV Channel Quran's Heavenly Night on Sunday night. "Even during his prophecy, Prophet Mohammad paid much attention to culture and thought in the society, while he invited the public to worship God," said the former minister of culture to the program.
he added that "today's world is very complex and some individuals overseas and inside the country are systematically targeting people's beliefs; enemies are focused on cultural and art measures, making them busy with different subjects."
"There are more than 168 channels available on satellite in Persian; it would be naïve to suppose that this number of channels just worked for frivolity, for so-called 'art for art's sake'; rather, they propagate their own specific messages," Hosseini said.
The member of Ahmadinejad's cabinet said that "Hollywood has among its menu hatred of Iran and Islam. It is not restricted to after the Arab conquest of the country, but they are also focused on pre-Islamic Iran to reflect an uncultured face of Iranians."
"The latest such production features Avicenna, a prominent Iranian philosopher and physician who is also regarded a prominent physician in the West; we expect them not to distort the true history in the favor of stylistic and artistic attractions of the cinema," he added.
He asserted that contamination of a nation's culture would affect the public's faith and beliefs. "Allocation of only a fraction of the budget in health sector could be a source of hope and a cause for praise for the officials," Hosseini said, and that "but if anything unfavorable happens in culture, it would not be reversed so easily."