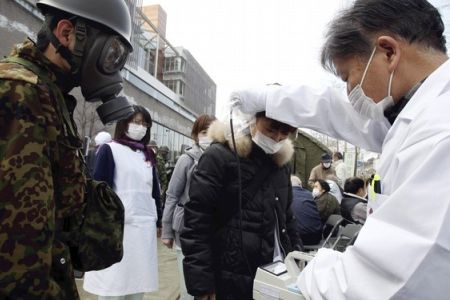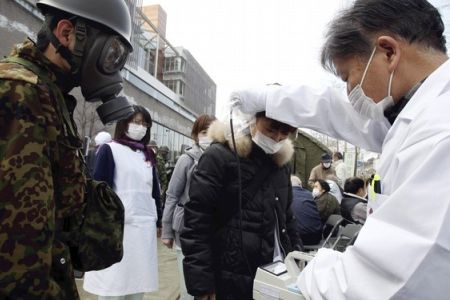 At least 160 Japanese people are being tested for radiation exposure after meltdowns were reported in two reactors of Japan's earthquake-damaged Fukushima nuclear power plant.
Two different groups of 60 and 100 individuals thought to have been exposed to radioactive radiation are being tested, Japan's Nuclear and Industrial Safety Agency (NISA) announced on Sunday, CNN reports.
Nine people have already been tested, out of which one has been initially diagnosed with a radiation count of 100,000 counts per minute (cpm) — a level that requires decontamination.
The other eight people showed radiation counts between 18,000cpm and 40,000cpm. It is not clear yet whether these people would need decontamination as well.
The meltdowns were caused by the failure of the cooling system in the nuclear reactors.
Thousands of Japanese have been evacuated from the area after an explosion occurred at the Fukushima nuclear power plant on Saturday.
The powerful blast acquired at the nuclear power plant following Friday's catastrophic 9-magnitude earthquake in the country.
Experts say that a large number of people in affected areas would suffer from acute radiation syndrome and there would be a rise in specific types of cancers and stillbirths if a full meltdown occurred.
The government has declared a state of nuclear emergency, shutting down several atomic reactors in the quake-affected areas.