Africa
$166m needed to aid civilians in South Sudan: UN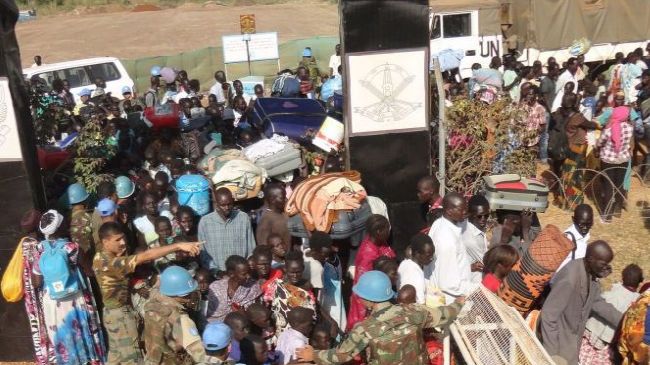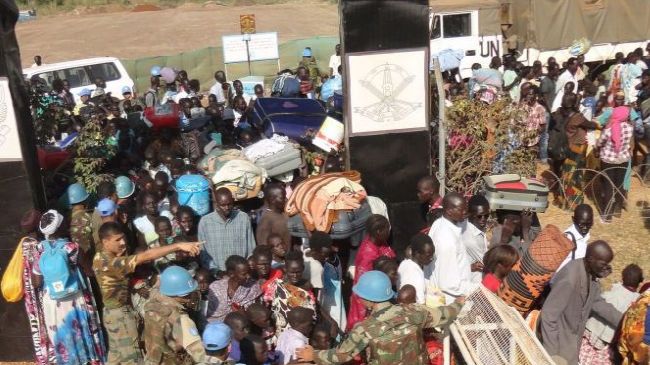 The UN Office for the Coordination of Humanitarian Affairs (OCHA) says aid agencies need $166 million over the next three months to help civilians in violence-ravaged South Sudan.
"There are at least 90,000 people who have been displaced in the past ten days. This includes 58,000 people who are sheltering in UN peacekeeping bases," Toby Lanzer, the UN humanitarian coordinator for South Sudan, said in the statement issued on Wednesday, AFP reported.
"This is an extremely difficult time for the people of this new nation, and it is crucial that aid agencies have the resources they need to save lives in the coming months," the statement added.
OCHA said the money is needed for maintaining health and sanitation, distributing food, as well as managing camps for those displaced by the recent ethnic clashes.
The funds would also be used to assist some 200,000 refugees from neighboring Sudan who have fled to the South Sudanese states of Unity and Upper Nile.
Lanzer expressed hope that donors would "act swiftly" to raise the needed money.
On Tuesday, the United Nations Security Council unanimously adopted a resolution to authorize UN Secretary General Ban Ki-moon's plan, which would raise the number of the UN forces in South Sudan (UNMISS) to 12,500 soldiers and 1,323 police forces.
Fighting has gripped South Sudan for more than a week, after President Salva Kiir accused former South Sudan Vice-President Riek Machar of attempting to stage a coup against his government. Machar has denied the claim and accused the president of exploiting the tensions to clamp down on his rivals.
On Monday, Machar said he was ready for talks with the government to put an end to the fighting.
He said dialog could start "straight away" if the government released his political allies detained over the alleged coup plot and evacuated to the Ethiopian capital Addis Ababa — a demand Juba flatly rejected.
According to the UN, fighting has spread to half of South Sudan's 10 states, with hundreds of thousands fleeing to the countryside for fear of being killed.
The UN Security Council expressed "grave alarm and concern regarding the rapidly deteriorating security and humanitarian crisis" in the world's youngest nation and warned that those committing war crimes would be held accountable.
South Sudan gained independence in July 2011 after its people overwhelmingly voted in a referendum for a split from the North.