Iraq
Middle East
17 ISIL Takfiris killed as army jets strike area in western Iraq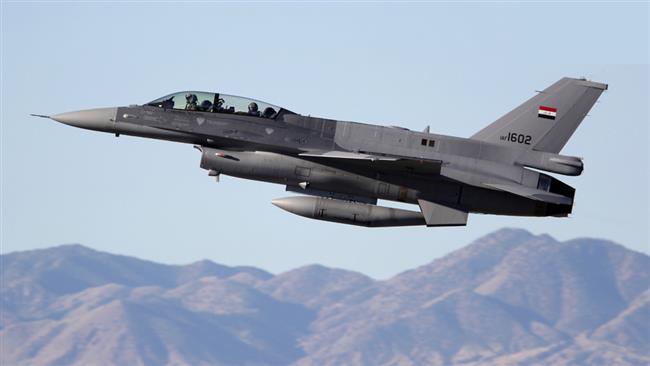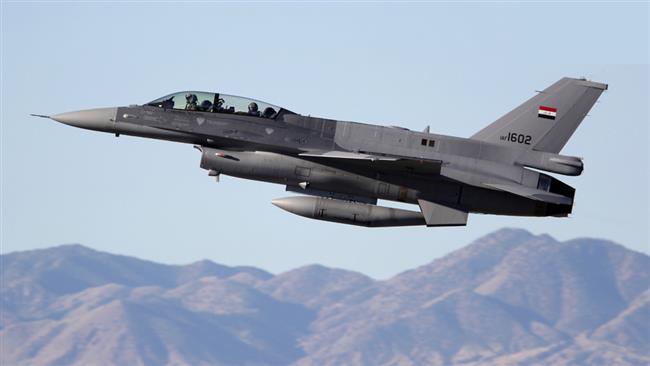 Seventeen members of the Takfiri Daesh terrorist group have been killed in an operation by the Iraqi air force in the country's beleaguered western province of Anbar.
A security source, requesting not to be named, said the Daesh terrorists were killed as Iraqi military aircraft launched precision strikes against a number of militant hideouts northeast of the city of Khan al-Baghdadi, situated about 180 kilometers (110 miles) northwest of the capital, Baghdad, on Saturday, Arabic-language al-Sumaria satellite television network reported.
The development came only two days after tens of Daesh militants were killed when Iraqi Sukhoi fighter jets carried out attacks against terrorist positions in Albu Dhiyab district, which lies north of Anbar's recently-liberated capital city of Ramadi.
Daesh executes 17 youths in northern Iraq
Meanwhile, Daesh members have reportedly executed nearly a dozen young men in Iraq's conflict-stricken northern province of Salahuddin.
A local source, speaking on condition of anonymity, said Daesh terrorists killed 10 youths in the city of Shirqat, located some 300 kilometers (190 miles) north of Baghdad, on the ground that they had killed a member of the terrorist outfit, hoisted the national Iraqi flag on a telecommunications tower in the city, and cooperated with government officials.
The source added that Daesh extremists hung the corpses from lamp posts after the executions.
Gruesome violence has plagued the northern and western parts of Iraq ever since ISIL Takfiris launched an offensive in the country in June 2014, and took control of portions of Iraqi territory. The militants have been committing vicious crimes against all ethnic and religious communities in Iraq, including Shias, Sunnis, Kurds, Christians and others.
Units of army soldiers joined by fighters from allied Popular Mobilization Units are seeking to win back militant-held regions in joint operations.