Syria
17 ISIL Terrorists Killed in Syrian Army's Missile Attack in Deir Ezzur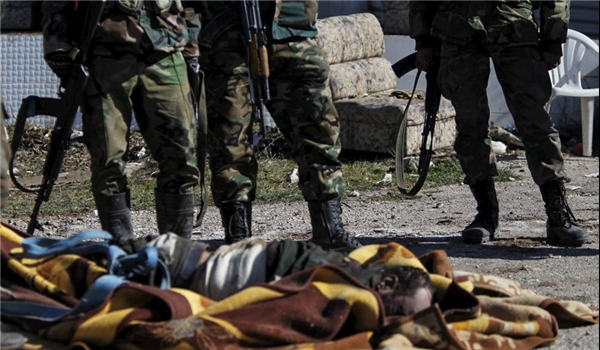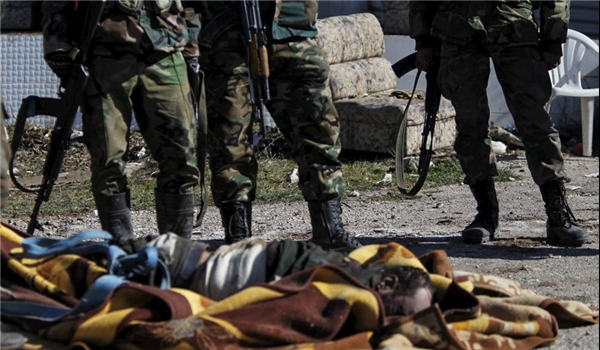 The Syrian army continued pounding the ISIL's military positions in Deir Ezzur in Eastern Syria, and killed over a dozen Takfiri terrorists in a missile attack on Sunday.
At least 17 ISIL terrorists were killed in the Syrian army's missile attack in Deir Ezzur province in Eastern Syria today.
The ISIL's military and armored vehicles were also destroyed in the army's missile attack on their military positions.
In a relevant development earlier on Sunday, the Syrian army and Air Force targeted the ISIL concentration centers and gatherings in seven key regions across the Eastern province of Deir Ezzur and inflicted major losses on the terrorists.
The Syrian soldiers' attacks on the ISIL positions in the Eastern side of airport, Haweija Sakar, and the village of al-Jafreh, ended in the killing or wounding of scores of the militants.
In the meantime, the Syrian army men and the country's fighter jets struck the ISIL positions near the villages of al-Mura'yeh South of Euphrates River and al-Jafreh, which claimed the lives of several terrorists and destroyed their military hardware.
The ISIL strongholds near two districts of al-Sina'ah and al-Umal came under heavy bombardments of the Syrian air fleet, which inflicted a heavy death toll the terrorists.