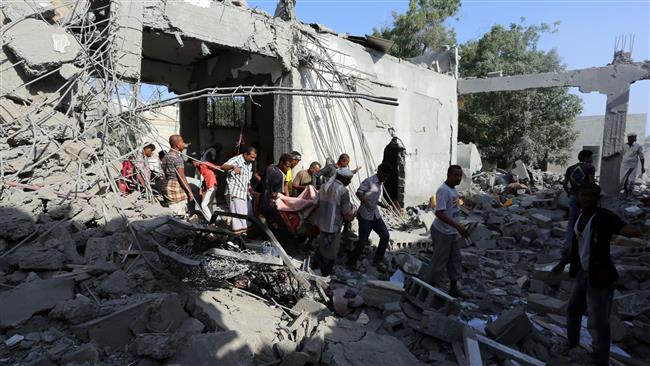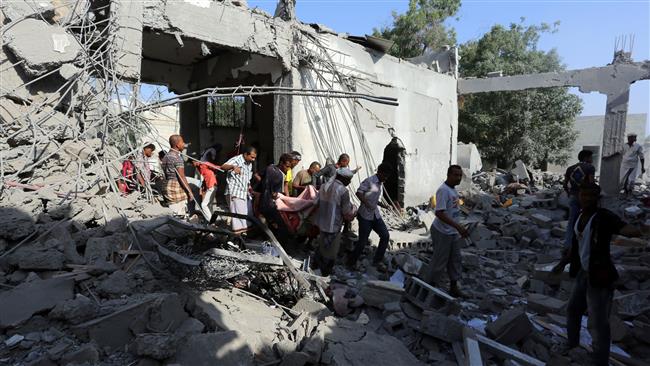 At least 18 Saudis have been injured in attacks launched by Yemeni army forces over the past two days in retaliation for the Saudi regime's deadly aggression.
Yemeni troops targeted Samtah and Tawal districts in Saudi Arabia's southwestern region of Jizan on Saturday, injuring four Saudis.
Yemeni mortar fire also hit the kingdom on Friday and left 14 other Saudis wounded.
Separately, the Yemeni army foiled an attempt by Saudi mercenaries to advance in the Sabrin neighborhood of Yemen's northern Jawf Province and killed dozens of militants.
A vehicle belonging to the mercenaries was destroyed with its occupants, Yemen's Arabic-language al-Masirah television network reported.
The Yemeni army's missile unit also fired several Katyusha rockets at a hideout of the mercenaries in the Kahboub district of the southwestern Lahij Province, inflicting damage on the site, the report added.
The developments came hours after the Yemeni army soldiers, backed by fighters from Popular Committees, took full control of the al-Nimsa military base in Saudi Arabia's southwestern region of Asir after killing several Saudi soldiers during heavy fighting.
Saudi warplanes continue bombing campaign
Meanwhile, Saudi jets bombarded the district of Salif and Navy University both in the western province of Hudaydah.
Similar Saudi airstrikes in Bayt al-Faqih district in the same province left three Yemenis dead and two more injured on Friday.
The developments come as Spain's King Felipe VI is set to begin his first state visit to Saudi Arabia later on Saturday, with the possible sale of warships to the Al Saud regime on top of the agenda.
Accompanied by Foreign Minister Alfonso Dastis and Public Works Minister Inigo de la Serna, the Spanish king will make his three-day visit to the kingdom on an invitation by Saudi King Salman bin Abdulaziz Al Saud.
According to a latest report by the Spanish daily El Pais, one of the "imperatives" of the trip is sealing a deal with the Spanish company Navantia to build five Avante 2200 corvette patrol vessels for the Saudi navy for $2.2 billion.
However, Amnesty International called on the Sapnish king to prevent the possible sale of several warships, warning that Riyadh could use them to commit "serious violations of international humanitarian law" against the Yemeni people.
Saudi Arabia has come under international opprobrium for the sheer size of the casualties from the war it is leading since March 2015 to crush the Houthi Ansarullah movement and bring back the former Yemeni government to power.
The offensive has so far killed 10,000 amid countless reports suggesting deliberate and indiscriminate targeting of civilian infrastructure by Saudi jets and mercenaries.