Iraq
19 killed and wounded in Iraq terrorist attack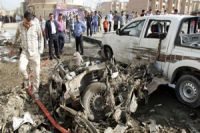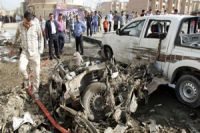 A fresh terrorist attack in Iraq left 19 killed and wounded in Iraqi city of Madaen Friday evening.
According to IRIB World service, quoting Aswaat Al-Iraq News Agency, announced that 5 people were killed and 14 others wounded by a car bomb at a shopping center in Madaen.
Also, in a terrorist operation in the town of Fallujah in the western province of Al-Anbar, the Iraqi security forces arrested the head of a terrorist group. He later admitted the assassination of 24 police officers and blowing up a number of houses by the members of this group.
Saeed Al-Jayashi an Iraqi security expert stated that the active terrorist groups in Iraq are backed by Saudis and the members of these groups are Saudi citizens. He added that at least 60 percent of the armed terrorists who have entered Iraq from 2005 to 2008 were from Saudi Arabia.