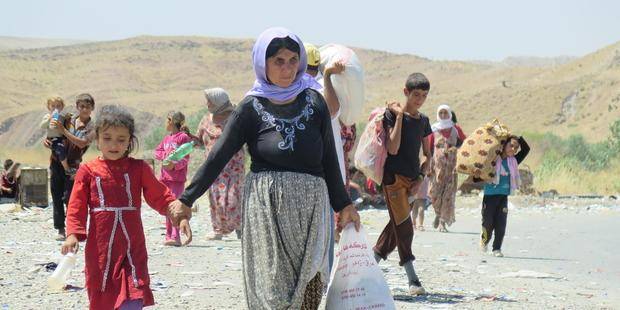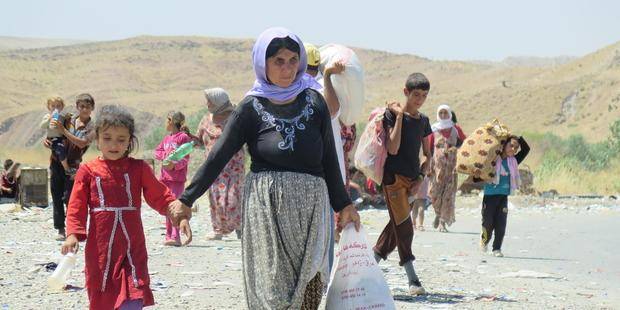 Around 200 Iraqi Yazidis, mostly comprising the elderly and children who were kidnapped in the northern town of Sinjar by the ISIL about six months ago, were released by the terrorist group on Saturday, officials said.
YazidisThe released hostages, released in the peshmerga-controlled area of Mektep Halit, were allowed into the province only after a security check upon the order of Kirkuk Governor, Najmaldin Karim, due to concerns of a possible infiltration by ISIL militants, officials told The Anadolu Agency.
Almost all those released were elderly, disabled, or unwell, and included several infants with serious illnesses, according to a Reuters reporter who saw them.
The freed Yazidis were undergoing a medical examination in the town of Altun Kupri, the officials said.
"They (the Yazidis) will spend the night here (in Altun Kupri). We will send them back to their families in Dohuk tomorrow (Sunday)," Irbil Governor, Nawzad Hadi said.
Kirkuk Police Chief Serhat Kadir claimed that the Yazidis were released after the payment of an $850,000 ransom.
"These people were released upon the payment of the ransom demanded by ISIL. The ransom was paid by businessmen from Irbil and Kirkuk, who, along with tribal leaders, had been working for about a month to ensure the release of women and children," he said.