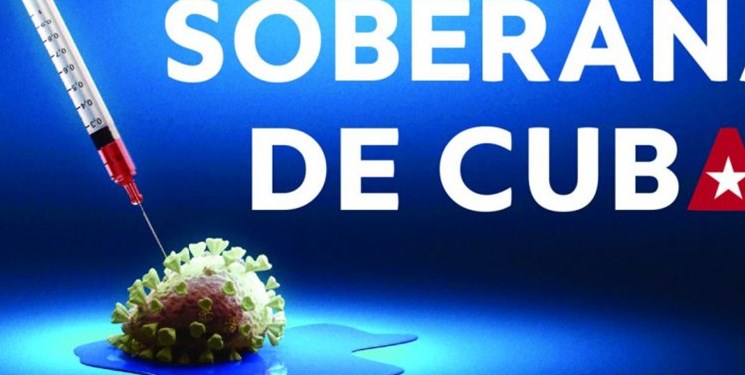 Iran received the first cargo of the Cuban coronavirus vaccine, produced in cooperation between Tehran and Havana despite the US illegal sanctions imposed on both nations.
Iran took delivery of the first Cuban vaccines batch at Tehran's Imam Khomeini International Airport on Thursday afternoon.
The shipment contained 100,000 doses of Soberana-2, Cuba's flagship vaccine to tackle the deadly disease.
Spokesman of Iran Food and Drug Administration (IFDA) Kianoush Jahanpour said via Twitter that the shipment of Soberana-2 vaccine was sent from Cuba to Tehran for the third phase of its joint clinical trial by Iran's Pasteur Institute and Cuba's Finlay Institute.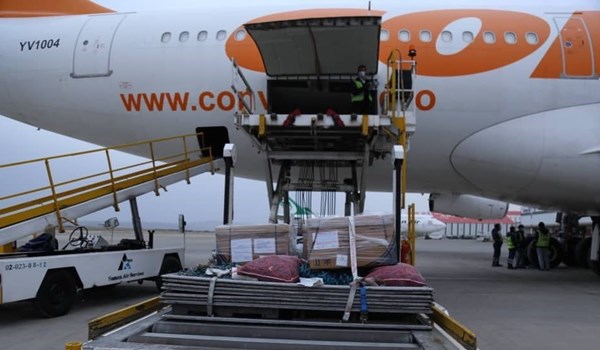 Also on Thursday, Jahanpour tweeted that the Soberana-2 vaccine is headed for 48 centers in Havana and five centers in Iran, in order to give the first shot of two to 100,000 residents of both countries in the phase three of the trial.
According to Finlay Institute Director General Vicente Verez, phase three of Soberana-2's clinical trial started in Havana on March 4.
"By cooperating with Cuba on its 'Soberana,' which means 'sovereign' in Spanish, Iran is sending the message that it will not be crippled or coerced and that it will continue to pursue independence – the beating heart of Iran's national narrative," TRT World quoted Ghoncheh Tazmini, Iranian geopolitics expert at London School of Economics Research Fellow, as saying earlier this week.
In relevant remarks in February, Iran's Deputy Health Minister Iraj Harirchi said the COVID-19 vaccine that is being developed jointly by Tehran and Havana will be used sooner than other home-made vaccines.
"The joint production of coronavirus vaccine between Iran and Cuba will get the final result ahead of other vaccines and will be used in the country sooner than other vaccines as well," Harirchi said to reporters on Sunday February 21.
"With the studies made in this regard, the vaccine production between the two countries may enter implementation phase by the end of April.
"Nearly 1.3 million people in the country, who are classified as Group 1 of target community, will be vaccinated before the end of the current Iranian calendar year (March 20, 2021)," he said, adding, "Most countries cannot vaccinate their total population by the end of 2021."