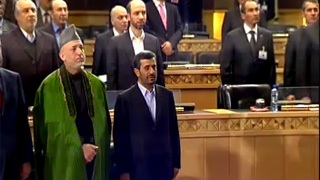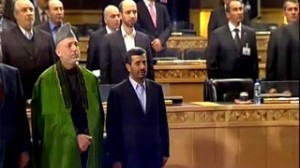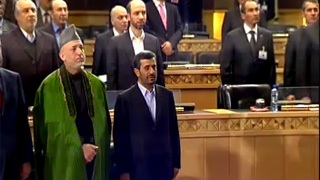 The first International Nowruz Celebrations has kicked off in Tehran in the presence of Iranian President, Mahmoud Ahmadinejad and his Tajik, Turkmen, Afghan and Iraqi counterparts.
Iraqi President Jalal Talabani, Tajik President Emomali Rahmon, Turkmen President Gurbanguly Berdimuhamedov and Afghan President Hamid Karzai have all attended the international event to commemorate Nowruz, the traditional ancient feast to mark the Spring Equinox and the start of the Persian New Year.
The two-day event is set to continue in the cultural and historical city of Shiraz in southern Iran.
Nowruz, meaning 'new day' in Persian, is celebrated by over 300 million people worldwide for nearly two weeks, beginning from March 20th or 21st.
It's a public holiday in Iran, Afghanistan, Iraqi Kurdistan and Azerbaijan as well as several Central Asian countries, and is celebrated according to specific customs.
The United Nations Educational, Scientific and Cultural Organization (UNESCO) on September 30, 2009 recognized this day as the International Day of Nowruz. The world body described it as a spring festival of Persian origin which has been celebrated for over 3,000 years.