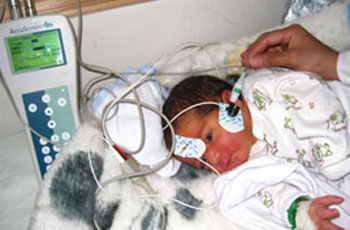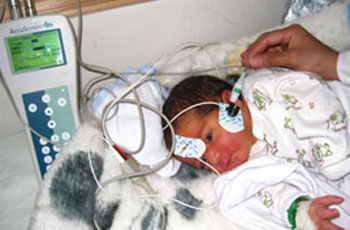 IRI President Mahmoud Ahmadinejad unveiled the first Iranian-made babies' audiometer "Auto Acoustic Emission" on Thursday.
"The research project of manufacturing this apparatus started in 2001 in Tehran Medical Sciences University and its lab and semi-industrial sample was produced 8 years later," the technical manager of babies' audiometry project Yousef Salimpour said.
"This apparatus has reached mass production and 100 units have been manufactured in the first phase and up to 300 units can be manufactured annually," he added.