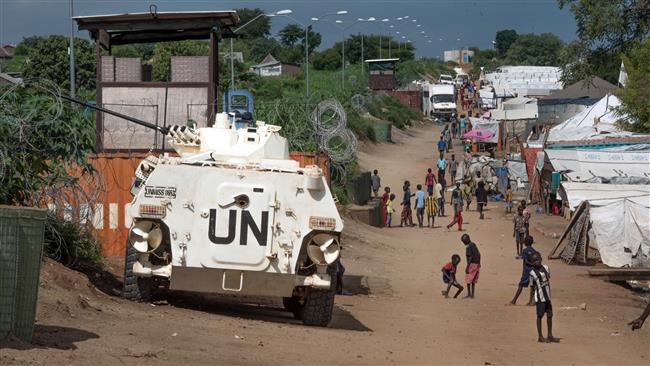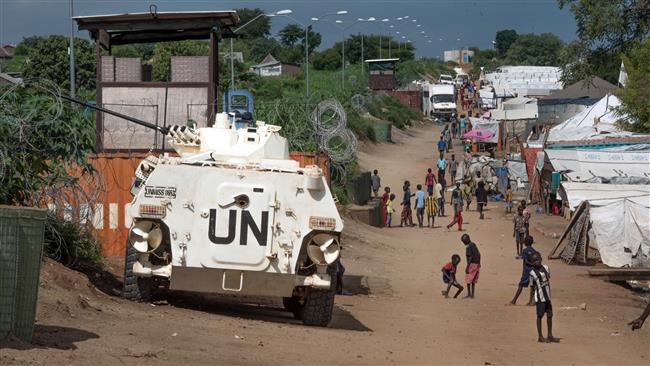 Three people have died in clashes between government forces and militants backing the opposition in South Sudan.
Steven Lodu Onseimo, the information minister for Yei region, where the Saturday clashes took place, said the deceased included two civilians and a soldier.
Witnesses had reported heavy gunfire around Yei, which lies on a road linking the capital, Juba, with neighboring Uganda.
The road passing Yei is a main thoroughfare for refugees fleeing the country to Uganda.
The government and opposition each blamed the other side for instigating the violence.
Onseimo, the information minister of Yei, said the opposition forces "ambushed" a government convoy.
However, opposition spokesman James Gatdet claimed, "Our forces have managed to close the Juba-Yei road. Our forces destroyed the government's convoy that attacked our forces in the area."
Meanwhile, the United Nations Security Council, on Friday, authorized the deployment of a 4,000-strong protection force to support the existing 12,000-strong UN peacekeeping mission to South Sudan following an escalation of violence there in July.
The UNSC also authorized its forces to exert "all necessary means" to protect the UN personnel and installations there.
The Juba government, run by President Salva Kiir, is opposed to an increased number of UN peacekeepers in the county, describing it as a UN bid to take over South Sudan.
Regional states, however, have backed sending extra UN troops to South Sudan in a bid to quell the conflict and prevent further escalation and a spillover of violence.
More than two million South Sudanese have been displaced by more than two years of conflict, and many have fled to nearby states.
South Sudan plunged into conflict in 2013 after deadly disputes arose between President Kiir and his former deputy and current rebel leader, Riek Machar.