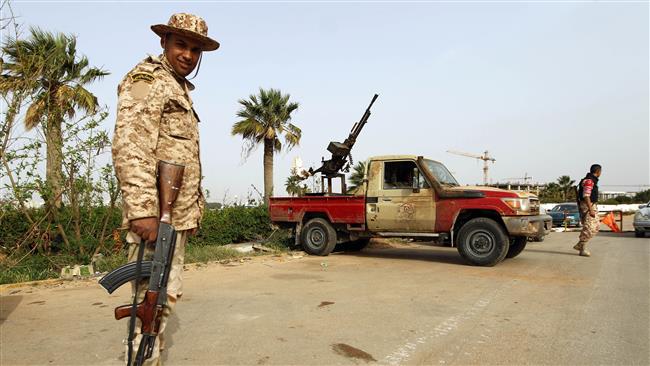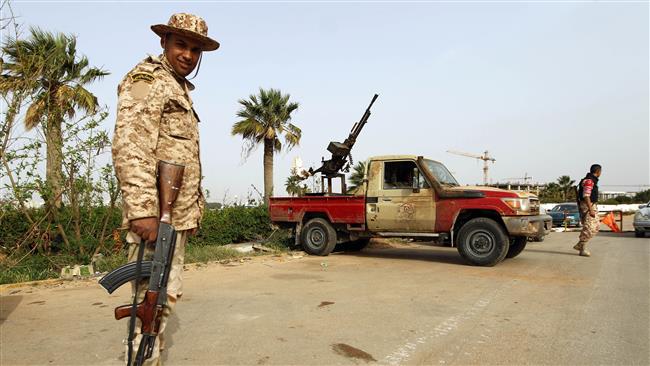 A car bomb attack has rocked the eastern Libyan city of Benghazi, killing two and wounding seven more.
Medical sources said Sunday that the nighttime bomb attack targeted a convoy of cars carrying a security chief in a western suburb of Benghazi.
LANA news agency, based in the country's east, said the two dead were among the companions of Hamada al-Ramli, who serves as the chief of a forensic police unit.
"We have received seven wounded in the explosion, some in serious condition," Khalil Goueder, a spokesman for the Benghazi Medical Center, said, adding that civilians were among the wounded.
A military source said Ramli escaped the attack unhurt.
Benghazi, one of Libya's largest cities, has seen frequent clashes between forces loyal to the internationally recognized government, which is based in the country's east, and supporters of a militant government based in the capital, Tripoli.
On Friday, a car bomb attack near a hospital in the coastal city left four civilians dead and 14 more wounded.
The two governments achieved a consensus on forming a unity government last December after months of UN-brokered talks in Tunisia and Morocco to restore order to the country.
Chaos has gripped Libya since its long-time dictator, Muammar Gaddafi, was toppled in 2011. Militants from Daesh, a Takfiri group mainly based in Iraq and Syria, have also taken root in Libya's north.
Clashes continue between national unity government forces and Daesh militants in the northern city of Sirte.
Reports on Saturday said government forces had recaptured a district south of the city from Daesh.