Iran
2 missile launchers, logistic warship join Iran Navy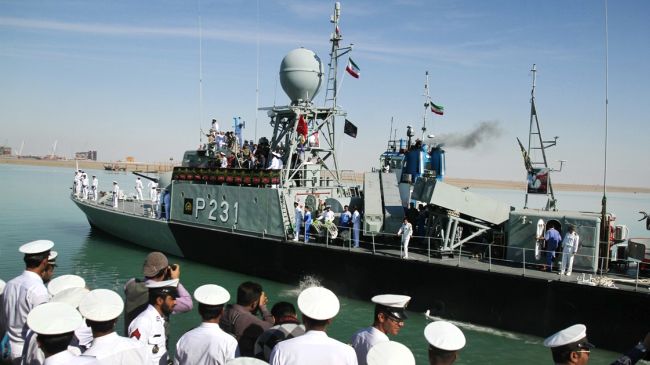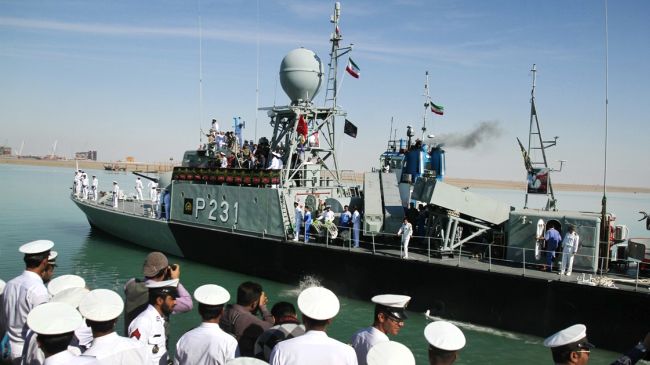 The Iranian Navy has launched three overhauled vessels, namely two missile launcher frigates and an auxiliary warship, in line with the country's plans to improve its defensive prowess.
Neyzeh (Spear) and Tabarzin (Battle Axe) missile launchers as well as Sirjan auxiliary warship were delivered to the country's naval forces on Sunday during a ceremony with the presence of Iran's Navy Commander Rear Admiral Habibollah Sayyari.
The navigating and radar systems of the three vessels as well as their defensive capacity have also been improved.
On Saturday, another overhauled warship and combat helicopter, Lavan and SH3D, also joined the Iranian Navy.
In recent years, Iran has made great achievements in its defense sector and attained self-sufficiency in producing essential military equipment and systems.
Iran's Navy launched the renovated Shaheed Bayandor destroyer on June 11.
In September 2012, Iran's Navy launched the super-heavy Tareq 901 submarine overhauled by Iranian experts.
The Islamic Republic has repeatedly assured other countries that its military might poses no threat to other states, insisting that its defense doctrine is entirely based on deterrence.