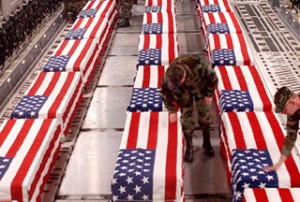 NATO says that two of its soldiers, including an American, have been killed in two separate bomb attacks in southern Afghanistan.
The statement gave no further details of the location where the soldiers from the NATO-led International Security Assistance Force (ISAF) were killed. The identity of the soldiers was also withheld pending notification of next-of-kin.
The latest fatalities came as top military official in Afghanistan, US General Stanley McChrystal, warns of failure in fighting the Taliban insurgency unless coalition forces are increased within a year.
This year has already been a record-breaker for the number of foreign troops killed in Afghanistan, with the death toll being the highest since the beginning of the war. So far, over 300 soldiers have lost their lives in 2009 compared to 294 last year.