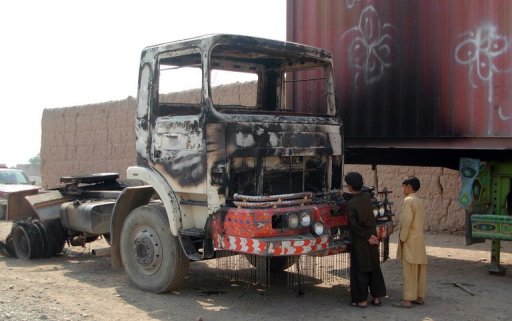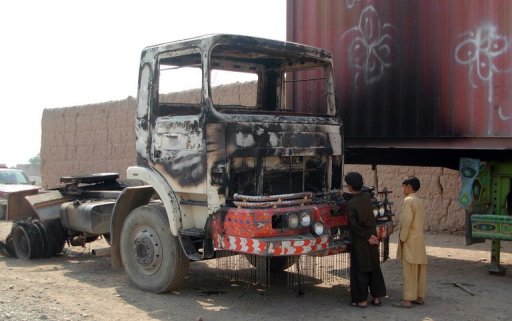 At least two NATO fuel trucks have been torched in Balochistan province in southwestern Pakistan, resulting in the death of the driver of one of the vehicles.
The trucks were carrying fuel supplies for NATO vehicles in neighboring Afghanistan before they were set ablaze by gunmen on Sunday.
One of the tankers was torched in the town of Khuzdar in Balochistan province, while the second was set on fire in the province's Bolan district.
Unknown gunmen, mounted on a motorcycle, first told the truck driver to leave the vehicle before it was set on fire, a Press TV corresponded reported on Monday.
No independent group claimed responsibility for the attacks.
Both trucks were carrying fuel for the US and NATO forces from Karachi in Pakistan to Kandahar in Afghanistan.
Pro-Taliban militants have destroyed scores of NATO vehicles in northwestern and southwestern Pakistan over the past years. The militants say the assaults are in retaliation for non-UN-sanctioned US drone strikes inside Pakistan's tribal belt.
On August 30, 2009, an attack on a NATO convoy destroyed 20 fuel tankers and other supply trucks in the volatile region.
There has been a surge in attacks on NATO supply lines in Pakistan.