Myanmar
2 Rohingya refugees die in Thai detention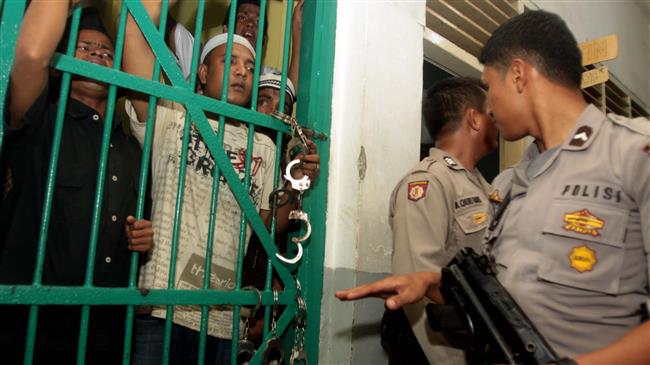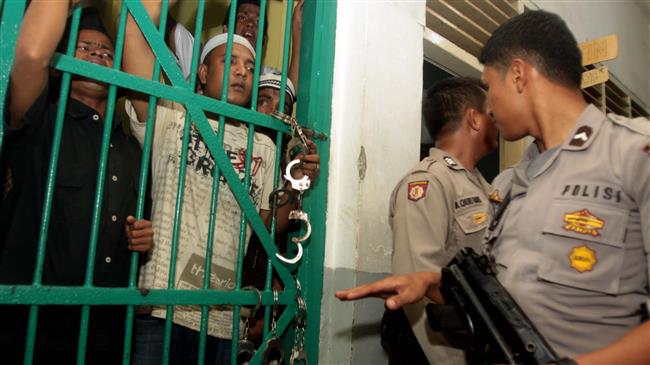 Two Muslim Rohingya refugees fleeing ethnic persecution in Myanmar have died in police custody in Thailand, authorities confirm.
They said that the two men lost their lives in a police detention center in southern Nakhon Si Thammarat province on Monday.
Police captain Suwit Nuansoong said one man died from dehydration and another from an infection.
The refugees were among 98 Rohingya Muslims arrested at a checkpoint in Hua Sai district on Sunday.
The incident came after officials said that a woman died from suffocation in a cramped pickup truck on Sunday when she was travelling with other refugees from Phang Nga province, a hub for boatpeople being transported through Thailand to mainly Muslim Malaysia.
"There were total 98 Rohingya. Of them, one woman aged around 20 years old died from suffocation while travelling," provincial police commander Kiattipong Khawsamang said. "The truck was crowded and she also had not eaten."
Khawsamang added police arrested two pickup drivers on suspicion of human-trafficking.
Rohingya refugees often flee to Thailand to escape sectarian violence in western Myanmar or to search for work.
On January 5, police detained 53 Rohingya migrants in Phang Nga province.
Thousands of Rohingya Muslims have fled the violence in Myanmar's Rakhine State since 2012.
Myanmar's government has been repeatedly criticized by human rights groups for failing to protect the Rohingya Muslims from attacks carried out by Buddhist extremists.
The United Nations has described Myanmar's 800,000 Rohingya Muslims in Rakhine as one of the world's most persecuted minorities.