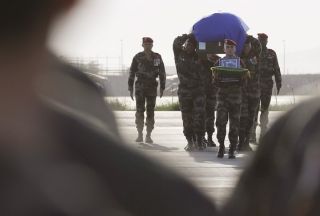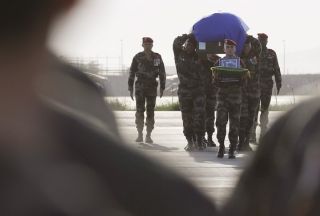 A bomb explosion has killed at least two more US-led soldiers in southern Afghanistan against a backdrop of increased violence in the war-ravaged nation.
The troops were killed in a roadside bomb explosion in the province of Qandahar on Friday, NATO forces in the country have announced without disclosing the nationality of the fallen soldiers and the exact location of the explosion.
On Friday, a British soldier was slain in a separate incident in the volatile Sangin district of the neighboring Helmand province.
Meanwhile, an Australian soldier lost his life after an improvised explosive device went off shortly after midnight on Friday in the Uruzgan province to the north of Qandahar.
That incident brought Australia's death toll in Afghanistan to 17.
Over 340 foreign soldiers have been killed in the war-torn country so far this year.
Despite the presence of nearly 130,000 US-led soldiers in the country, civilians continue to pay the price for the 2001 invasion that sought to dismantle Taliban militants.
The US-led invasion was launched with the official objective of curbing militancy and bringing peace and stability to the war-ravaged country. Nine years on, however, Afghanistan remains unstable.