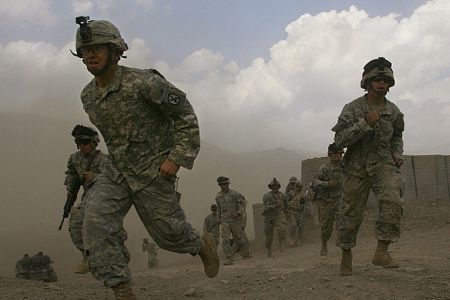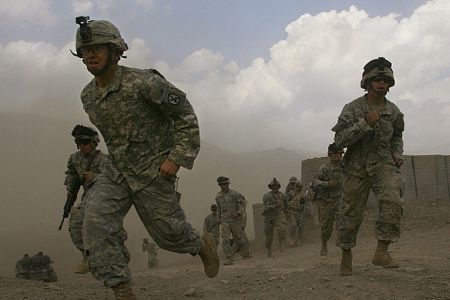 A bomb blast and a militant attack in Afghanistan have claimed the lives of two US-led NATO troops, bringing the 2010 foreign death toll up to 553.
The North Atlantic Treaty Organization (NATO) said in a statement that one soldier was killed early Sunday morning in a militant attack in northern Afghanistan, AFP reported.
Another soldier with the International Security Assistance Force (ISAF) lost his life by a road-side bomb in southern Afghanistan, ISAF said.
NATO did not release the nationalities of the two soldiers.
The increasing number of troop casualties in war-torn Afghanistan has sparked widespread anger in the US and other NATO member states, undermining public support for the continuation of the Afghan war.
The recent surge in fighting between NATO troops and Taliban militants has made 2010 the deadliest year for the foreign troops since the invasion of Afghanistan in 2001.