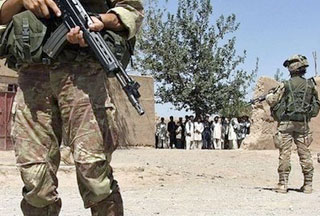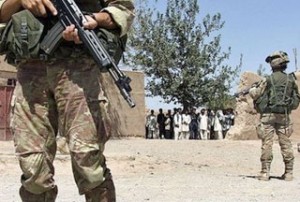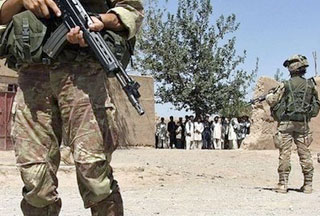 An attack by Taliban-linked militants on US-led NATO troops in southern Afghanistan has left two American soldiers killed, the alliance says.
While the death of the two soldiers on Friday have been confirmed by a US military spokesman, no further details on the attack or the identity of the soldiers have been revealed.
In another development in the war-ravaged nation, 12 insurgents were reportedly killed in Ghazni province.
"Last night in an operation conducted by US-led coalition forces in the Baidar area of Gelan district eight Taliban were killed, five of them foreigners," said Khial Baz Sherzai, Ghazni police chief, reported AFP.
Also, in northern Balkh province, four Taliban militants died in a skirmish with foreign forces, said Abdul Rauf Daj, a provincial intelligence chief.
Ahead of a scheduled presidential election on August 20, Afghanistan is witnessing a rise in the violence.
Attacks on the Western soldiers in Afghanistan have inflicted record high tolls on the foreign military that have Afghanistan under its heels.