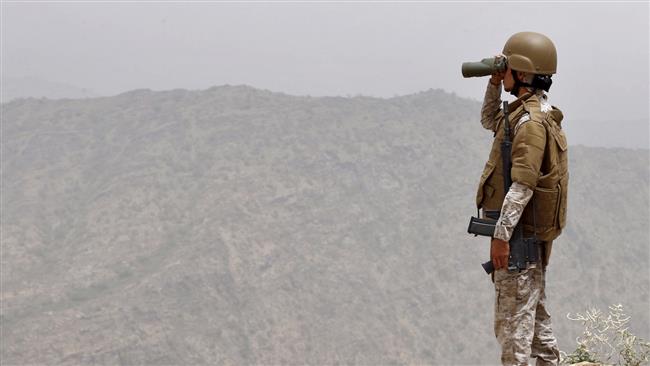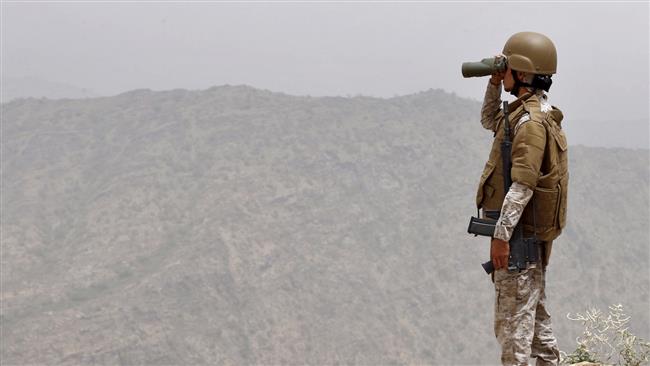 Two Saudi soldiers have been killed in a series of retaliatory attacks by Yemen's Houthi Ansarullah fighters and allies on the southern Saudi province of Jizan. 
Yemen's al-Masirah TV said Tuesday the two soldiers were killed in mortar attacks on military positions in al-Khobah region.
The attacks also targeted al-Shabakah military base in the same province, with no immediate reports available on potential casualties.
Houthis and allied military units routinely carry out mortar and missile attacks on southern Saudi territories in retaliation for Riyadh's deadly campaign that began in March 2015.
Reports on Tuesday said Saudi Arabia continued its bombardment of civilians across Yemen despite a truce deal which has been in effect for the past three months to facilitate peace talks in Kuwait.
The Yemenat website said three children were killed in one such Saudi airstrike on the village of Shamil in the southern province of Abyan.
The talks in Kuwait City, which were initiated on April 21, hit a major snag on Sunday, when Ansarullah and allies said they would not accept a peace plan proposed by the United Nations.
The UN plan stipulated that Houthis and their allies withdraw from three major cities they control in Yemen, including the capital Sana'a, and hand over their heavy arms. The plan said political dialogue on a final solution could start if the Houthis met those conditions.
The other side of the talks, representing the Saudi-backed resigned president, Abd Rabbuh Mansur Hadi, had earlier endorsed the plan. Hadi's delegates said Monday that they were pulling out of the talks after the plan was rejected by the Houthis and allies.