Bangladesh
20 million Oppressed Muslims drink arsenic-laced water in Bangladesh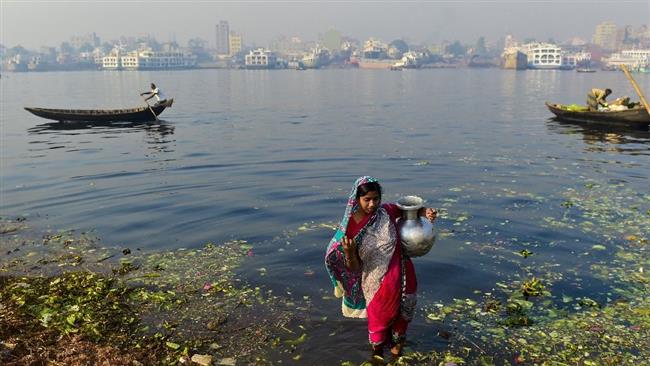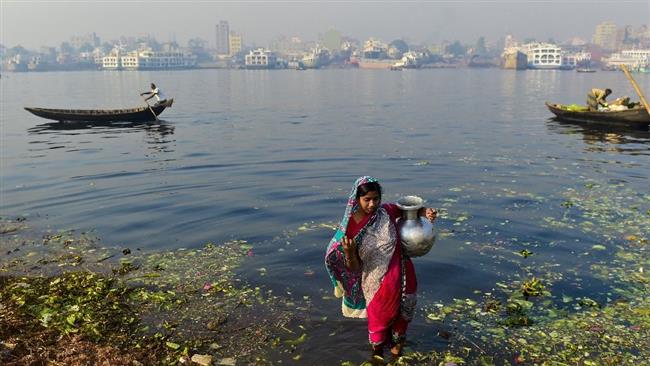 Nearly 20 million people in Bangladesh still consume water poisoned with high levels of arsenic, about 20 years after the potentially deadly toxin was discovered in the supply, Human Rights Watch said Wednesday.
The HRW said in a report that an estimated 43,000 people die each year from arsenic-related illness in Bangladesh, mostly in poor rural areas.
The 111-page report, titled "Nepotism and Neglect: The Failing Response to Arsenic in the Drinking Water of Bangladesh's Rural Poor," finds a serious lack of monitoring and quality control in arsenic mitigation projects.
The report also documents how the health system in Bangladesh largely ignores the impact of exposure to arsenic on the public health.
Richard Pearshouse, a researcher with the HRW, has said that the government in Dhaka has failed to adequately respond to naturally occurring arsenic in drinking water across large rural areas.
"Bangladesh isn't taking basic, obvious steps to get arsenic out of the drinking water of millions of its rural poor," Pearshouse said.
"The reasons why this huge tragedy has remained so pervasive are due to poor governance."
Experts say arsenic is found in water from hand-pumped, mostly shallow, tube wells across huge swaths of rural areas in the country.
The problem dates back to the 1970s, when the government drilled millions of shallow tube wells to provide villagers with clean water. However, relevant authorities failed to realize that the soil was heavily laced with naturally occurring arsenic.
In recent years, Bangladeshi authorities have been building deep tube wells to source water from beneath the arsenic-tainted soil.
Tariqul Islam, a University of Chicago researcher who has worked with thousands of affected people, says some local politicians divert these new wells to their political supporters and allies, instead of the people who most need them.
He said, "It's a government-approved policy. The lawmakers have every opportunity to misuse their power and divert the tube wells to their supporters rather than distributing them to the people who are affected by arsenic contamination."
Arsenic-laced water, Islam argues, may also cause miscarriages, low birth weights and poor cognitive development in children.
"It's a slow poison. You'll be affected with a host of life-threatening diseases before you can even realize."
According to the World Health Organization, chronic exposure to arsenic is linked to cancers of the liver, kidney, bladder and skin as well as heart disease. The arsenic crisis in Bangladesh is "the largest mass poisoning of a population in history."
The WHO has also warned that millions of Bangladeshis would die unless the government and international donors act against contamination.