Iran
20-percent enrichment of uranium by Iran for civilian purposes: Jalili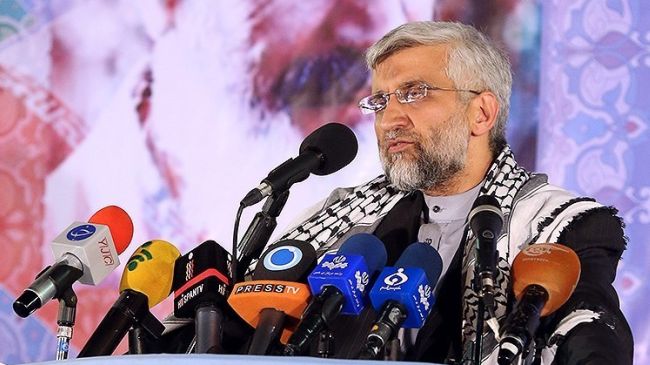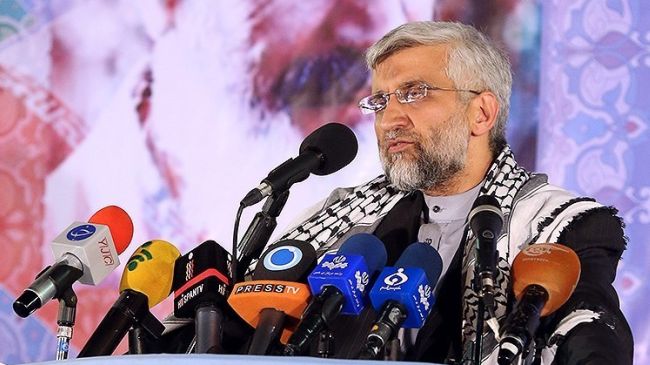 Iran's presidential candidate Saeed Jalili says Iran began the enrichment of uranium to the 20-percent purity for medical purposes when the West declined to supply the country with the much-needed material.
The West did not believe that Iran would be able to enrich uranium to the 20-percent grade, said Jalili in a speech to a group of supporters in the holy city of Qom in central Iran on Tuesday.
Jalili is campaigning for Iran's 11th presidential election due on June 14.
"Today, the nuclear equation has changed and the enemies want Iran to only halt 20-percent uranium enrichment," he said.
Jalili, who is also the secretary of Iran's Supreme National Security Council (SNSC), said what has made Iran stronger is not its nuclear energy program, but its religious beliefs and values.
The principlist candidate said Tehran is still determined to defend its nuclear rights.
Iran decided to enrich uranium to the 20-percent level to provide fuel for the Tehran Research Reactor, which produces medical isotopes for cancer patients, after potential suppliers failed to provide the Islamic Republic with the required uranium.
The US, Israel, and some of their allies have repeatedly accused Iran of pursuing non-civilian objectives in its nuclear energy program. Tehran has categorically rejected the allegation, arguing that as a signatory to the Non-Proliferation Treaty (NPT) and a member of the International Atomic Energy Agency (IAEA), it is entitled to develop nuclear technology for peaceful purposes.