Syria
200 civilians evacuated from Syria's besieged Homs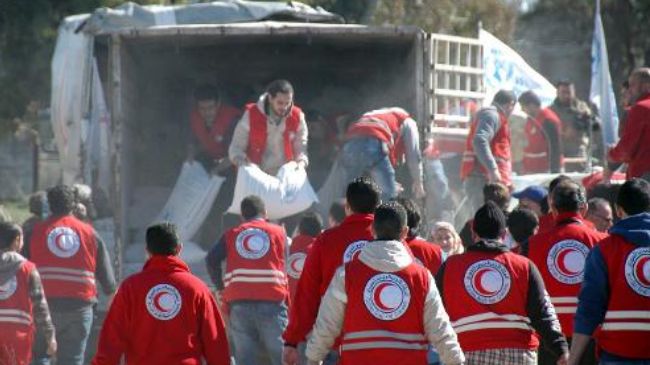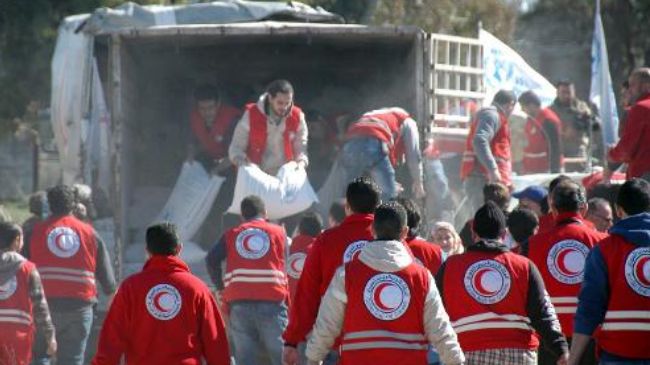 More than 200 civilians have been evacuated from Homs in western Syria as delivery of aid continues to the besieged city.
A total of 217 civilians were evacuated as more aid was sent to the city on Wednesday.
Homs governor, Talal al-Barazi, said the evacuation from the militant-held city was carried out "well and smoothly."
Prior to the evacuation, 190 food parcels and 4,700 kg of flour had been taken into the besieged city, said the Syrian Red Crescent's head of operations, Khaled Erksoussi.
"There are children there, and this is very heartbreaking that this is the first time they see a banana," Erksoussi said, adding, "Our psychological support teams are there to try to deal with the cases as they come out, but eventually the teams themselves will need psychological care because the situation is very emotional."
Since Friday, a total of 1,400 people have been given safe passage out of Homs under a humanitarian truce brokered by the United Nations.
The development came as talks between representatives of the Syrian government and the opposition continued in the Swiss city of Geneva with no sign of any breakthrough.
The talks aim to find a political solution to the crisis that has gripped Syria since 2011. Over 130,000 people have reportedly been killed and millions displaced due to the unrest.
According to reports, the Western powers and their regional allies — Qatar, Saudi Arabia and Turkey — are supporting the militants operating inside Syria.