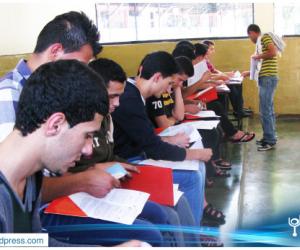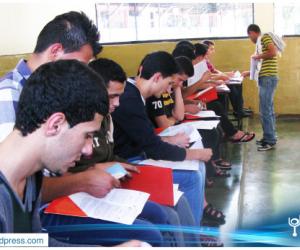 A total of 200 young Palestinians have been invited to study medicine and engineering in a number of universities across Venezuela. A group of 60 students will arrive in Venezuela in September to join the 40 Palestinian students already studying comprehensive community medicine at the Salvador Allende Latin American School of Medicine (ELAM) in Caracas.
"A few weeks ago we were planning to receive 20 Palestinian students on this course but President Maduro announced that the Bolivarian government would redouble its efforts so we will now bring 100 Palestinian students" said Noya from the Palestinian embassy in Caracas.
Noya added that in January 2015, 100 more Palestinian students will arrive in Venezuela to study engineering. "One hundred more Palestinian students will receive training in strategic areas such as food engineering, telecommunications, instrumentation and c ontrol."
The students will be offered accommodation by ELAM and various other universities that have offered their support.
Noya explained that "the students will have the chance to put their knowledge at the service of their communities."
The Palestinian Ambassador to Venezuela, Linda Sabeh Ali thanked Venezuela for all the support offered to the Palestinian people.
"We want these young people to come to Venezuela and then return to Palestine to save their communities. Today they are subjected to murder and genocide by Israel. I am very happy and grateful for all the support we have been given".