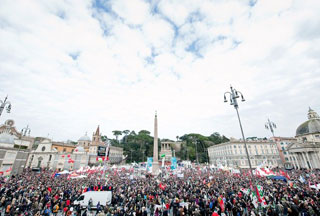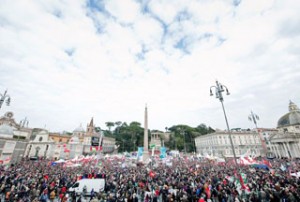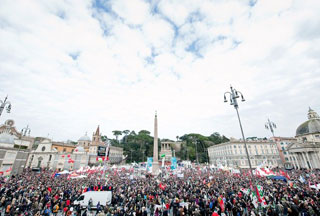 Hundreds of thousands of protesters have poured into the streets of Rome once again to protest against Prime Minister Silvio Berlusconi.
Gathering at the Piazza del Popolo, protesters especially spoke out against an order that allowed members of Berlusconi's party to appear on ballots in the upcoming election, even though they missed a filing deadline.
The protest organizers also called for employment, education, and health to be at the center of campaigning for this month's regional elections.
A recent opinion poll showed only low levels of support for Mr. Berlusconi.
Organizers estimated 200,000 people joined the protests. Police estimates — which tend to be lower — were not yet available. There were also gatherings in Bologna and Milan.
The regional elections are scheduled to be held on March 28 and 29.