Economy
200,000 Housing Units Planned for Iraq with contribution of Iran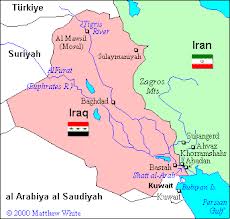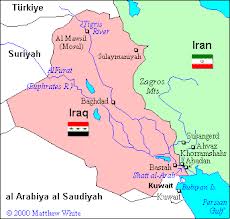 Some 200,000 housing units are to be constructed in Iraq with contribution of Iranian mass constructors and Iraqi contractors, announced head of the Society of Real Estate Developers.
Pointing to recent visit of Iranian delegation to Iraq, Iraj Rahbar said after signing memorandum of understanding between Iranian and Iraqi ministers, it was decided that the housing units are constructed similar to Mehr Housing Scheme, ISNA reported.
Mehr Scheme is aimed at constructing housing units for the vulnerable strata.
He explained that a portion of the plan is implemented with the investment of Iranian real estate developers while the other portion is secured by Iraqis through tenders.
Rahbar elaborated that Iraqis have suggested 20 percent of the costs are paid at the beginning, 30 percent at the end and 50 percent one year after completion of the project.
He said the units would be built in Baghdad, Najaf, Karbala, and Basra.
Pointing to the presence of Iranian companies in Iraq, he said earlier that companies from countries such as South Korea, Japan, and Turkey are present in Iraq market.
However, Iraqis are more interested in cooperating with Iranian firms, he added.
Iran is among top five nations worldwide in terms of technical engineering potentials in the development sector, he concluded.
In February, minister of roads and urban development said the private sector is to construct housing units in Iraq.
Speaking in a meeting held with Iraqi housing minister, Ali Nikzad pointed out that Iran's Housing Foundation is ready to establish construction materials factory in Iraq.
Since Iran seeks a secure and stable Iraq, the two countries can make vast cooperation in road and urban construction sector, he pointed out.
"Given the government's determination, President Mahmoud Ahmadinejad's support, presence of real estate developers and a strong private sector coupled with 230,000 technicians and engineers, we are ready to cooperate with Iraq."
He said Iran has taken significant steps with regard to industrial housing construction in the past two years, inviting Iraqi delegations to visit potentials of the Roads and Urban Development Research Center.
Iraqi Housing Minister Mohammad Al-Daraji, for his part, said apart from the need to develop the roads, Iraq is in short of 2.5 million housing units. Moreover, the figure is rising with the population growth, he added.
"While we need to construct thousands of kilometers of new roads across Iraq, we should maintain and renovate tens of thousands kilometers of roads."
Iraq's Ministry of Housing has asked Iran to construct 15,000 state complexes and 100,000 housing units, he pointed out.
At present, Iraq imports 60 percent of its construction material from Iran, he mentioned.
He put construction costs at $300 for every square meters of Mehr housing units in Iran, adding the figure will rise to $700 in Iraq.
He added that the ministry will supervise the performance of the private sector in Iraq to construct high-quality houses in the country.