Iraq
21 killed, dozens hurt as multiple bomb attacks hit Iraq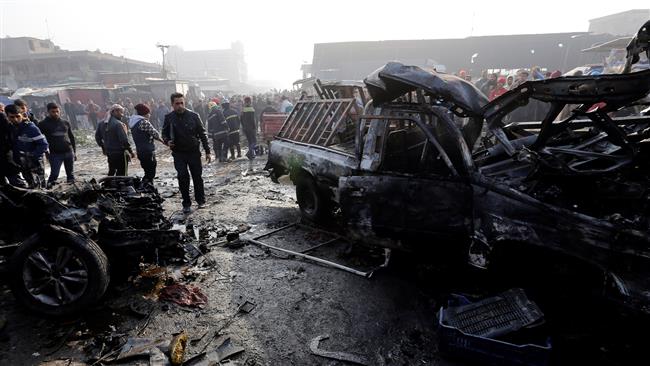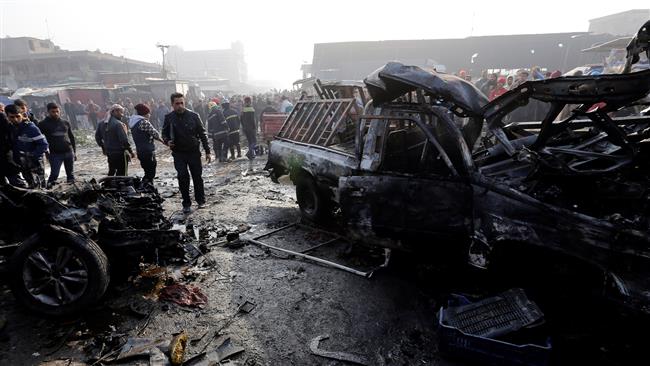 Three bomb attacks have struck several areas across Iraq, leaving nearly two dozen people dead and 46 more wounded.
A car bomb exploded on Sunday near a checkpoint in the town of Khalis, located roughly 15 kilometers northeast of Baqubah, Diyala's provincial capital.
The blast claimed the lives of nine people and injured 20 others, among them security forces.
Meanwhile, the Arabic-language al-Sumaria television network reported that the explosion had led to the closure of the road connecting the cities of Kirkuk and Baghdad.
Another car bomb explosion also ripped through central Baghdad, killing six people and wounding at least 13 more.
A third bombing also took place near a restaurant on Baghdad's Saadon Street, where six people lost their lives and 13 others sustained injuries.
No group or individual has claimed responsibility for the attacks, but they have the hallmark of the Takfiri Daesh terrorist group that has been leading a campaign of death and destruction in Iraq over the past few years.
Daesh has recently increased its terrorist activities across Iraq in revenge for the blows it has been suffering at the hands of Iraqi forces, particularly in the northern city of Mosul.
Iraqi army soldiers and allied fighters launched the Mosul liberation operation on October 17, 2016, and since then they have made major gains against Takfiri elements.
On Saturday, the Iraqi forces managed to establish full control over the University of Mosul, and hoisted the national flag over buildings inside the educational installation.