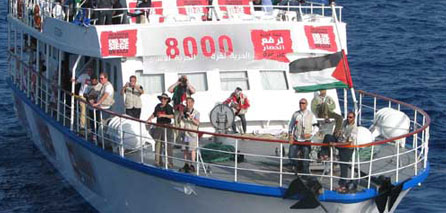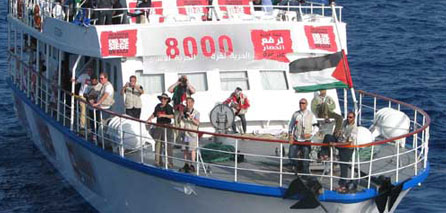 220 NGOs and unions have expressed support for the Freedom Flotilla 2 which is slated to sail to the Gaza Strip before the end of the year, by participating in one of its ships, the Swiss ship.
The head of the Swiss "rights for all society", Anwar Gharbi, said in a press release "Political parties of significant weight announced its support for the flotilla providing 450 activists to participate in it."
Gharbi, who is also a member of the European campaign to end the siege on Gaza said that his organisation fully supports the Swiss ship which will participate in the flotilla.
He also said that some Swiss parliamentarians had called for organising flights to the Gaza Strip to break the siege.
Gharbi said that Swiss civil society is positively engaged in all activities to break the siege and that thousands of activists have expressed interest in participating in the Freedom Flotilla 2, including some well known athletes and artists.
He added that over the past three weeks the Swiss media has covered the preparations of the ship and interviewed a number of participants.