Iraq
Middle East
23 Martyred, 39 Injured in Terrorist Truck Bomb Blast Near Iraq's Baghdad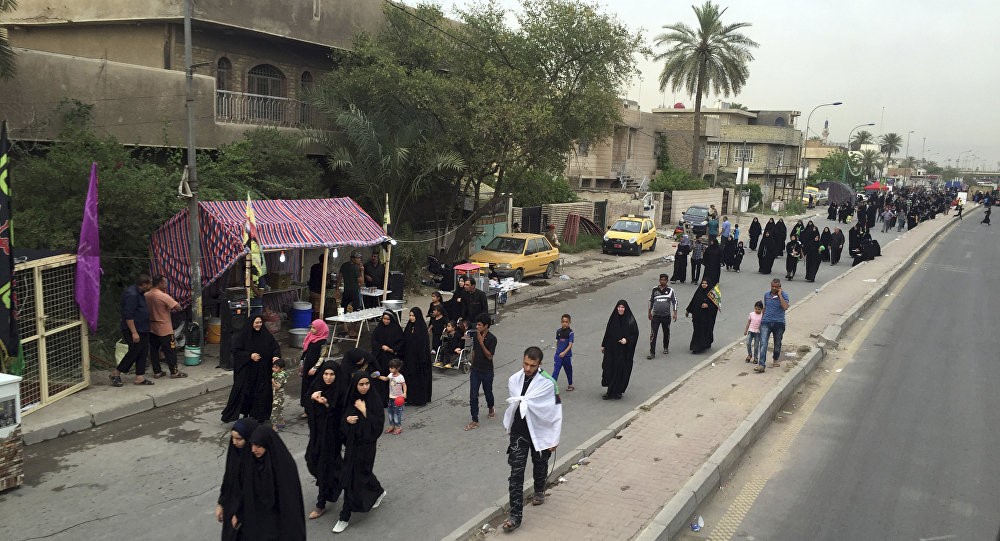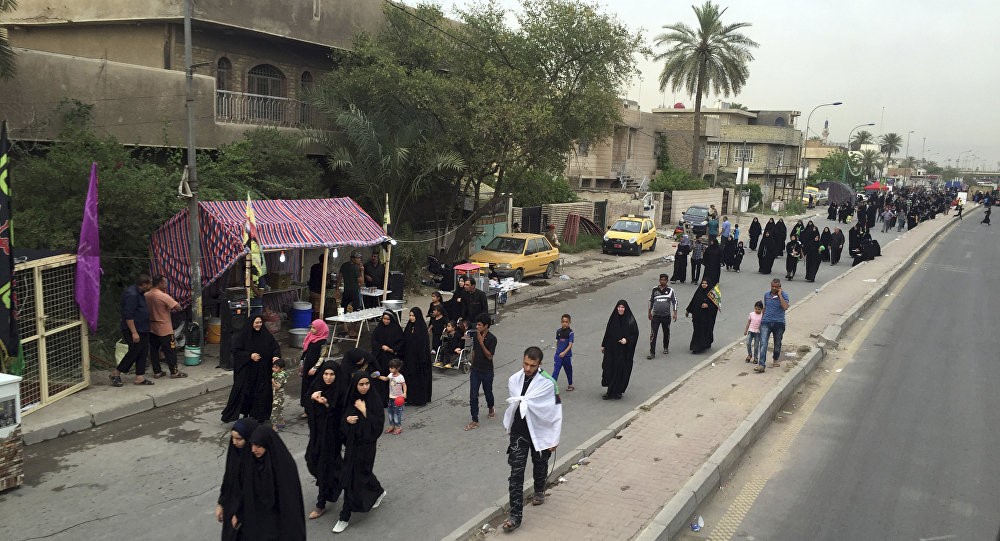 Up to 23 people were killed and some 39 others wounded on Saturday when a truck bomb detonated at a suburb near the Iraqi capital of Baghdad, Al-Alam news network correspondent Reports.Also it is reported that blast targetting Shiites Pilgrims.
Local police officials at the scene said the attack targeted Shiite pilgrims walking to Baghdad's holy Kadhimiyah shrine, but other Iraqi security officials say the attack targeted an open-air market. The two accounts could not be immediately reconciled, AP reports.
Thousands of Shiite pilgrims from across Iraq are expected to travel on foot to the shrine of 8th-century Imam Moussa al-Kadhim over the coming days to commemorate the anniversary of his death.
While there was no immediate claim of responsibility for the attack, the so-called Islamic State group has claimed similar attacks targeting Shiite pilgrims and civilians in Baghdad's Shiite neighborhoods. ISIS (ISIL, IS or Daesh) views Shiites as apostates deserving of death.
Another report says that the attack occurred in the morning when a booby-trapped truck went off at a crowded livestock market in Nahrawan area in southeastern Baghdad.
Iraq is currently witnessing a wave of violence since the so-called Islamic State group took control of parts of Iraq's northern and western regions in June 2014.
Earlier, a report by the UN Assistance Mission for Iraq (UNAMI) estimated that 1,119 Iraqis were killed and 1,561 others wounded in acts of terrorism, violence and armed conflict in March across Iraq.
More than 40 civilians have been killed in high-profile bombings in Baghdad over the past month. On March 25th an ISIS-claimed suicide bombing attack on a stadium killed 29 and wounded 60.