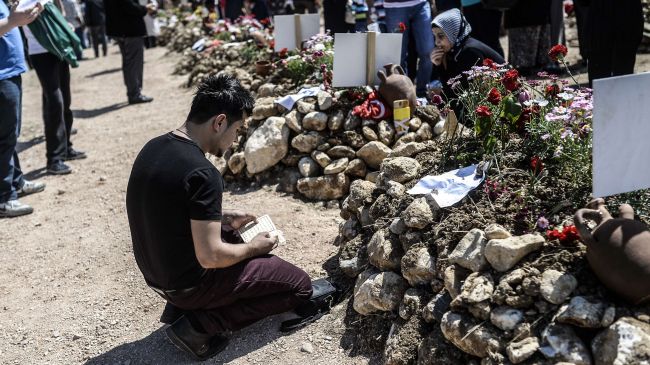 Turkish police have arrested 24 people, including company executives, suspected of negligence in connection with a recent mine disaster in the country, reports say.
The Dogan news agency reported on Sunday that Ramazan Dogru, general manager of the mine owned by Soma Holding, and its operations manager, Akin Celik, were among those detained.
The report added that prosecutors were questioning five people on Sunday but did not specify whom.
The report comes a day after The Milliyet daily said a preliminary report by a mine safety expert who inspected the mine in the western district of Soma showed that smoldering coal caused the mine's roof to fall down on May 13. The report also noted that the tunnel's support beams were made of wood instead of metal, and the mine lacked enough carbon monoxide sensors.
However, company officials have described safety standards as high, saying that the mine had 50 gas sensors and employees were provided with gas masks.
Celik said at a press conference on May 16 that thick smoke from the underground fire left many miners who were not carrying gas masks dead. Rescue workers complained of high levels of carbon dioxide and carbon monoxide.
"There is no negligence," Celik said, adding, "I have been doing this job for 20 years but I have never seen anything like this."
On Saturday, Turkish Energy Minister Taner Yildiz said search and rescue operations were completed, putting the final death toll at 301.
Clashes have erupted in several Turkish cities between police and anti-government protesters angered by the deadly mining disaster. Ankara is under fire for what is seen as its failure to protect and rescue trapped workers.
Lignite coal mining is a major industry in Turkey's Soma. A similar incident in 1992 killed 263 miners near Zonguldak on the Black Sea.